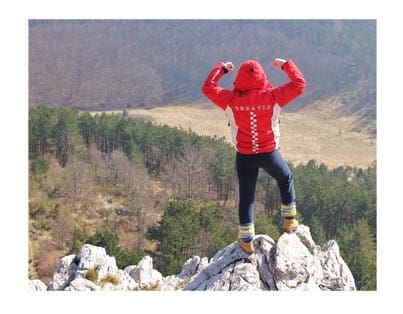 by Bev Arnold
Action is a word that is not part of my personality profile.
Cautious, conscientious, and careful are three words that describe me. Those words also reflect that I don't like to make change too quickly.
There's a passage in the Bible packed with action words for the follower of Jesus. Paul records these words in Ephesians 4:17-32. Take a short stroll with me through the passage.
Live no longer as..."

"… [you] learned the truth that comes from [Christ]"

"… throw off"

"… let the Spirit"

"… put on"

"… do not bring sorrow"

"… remember"

"… get rid of"

"… be kind, tenderhearted, forgiving."
Wow, there are a lot of directives in those sixteen verses! Did you notice that Paul was giving both negative and positive instructions?
Take a page out of your life.
We understand, as women, we sometimes have to address the negative things in our personal lives before we can see positive results. How about saying "no" to that cookie and then say "yes" to the broccoli? Perhaps we have to say "no" to a destructive friendship. By doing so, a healthier, whole person is waiting to emerge.
If you're a mom, you know that the "no's" have to come with the "yeses" and vice versa. "Don't run out in front of traffic." "Don't put that knife in the electrical socket!" "Yes, let's bring cookies to our sweet elderly friend." "Sure, you can participate in that event/team/club, etc."
Here's a quote that was given to me by a good friend from Henri Nouwen's book, Reaching Out:
Preoccupations are our fearful ways of keeping things the same, and it often seems we prefer a bad certainty to a good uncertainty. Our preoccupations help us to maintain the personal world we have created over the years and block the way to revolutionary change."
When I read the Bible or a quote that resonates with God's truth, I must take action!
It's not enough that I stuff more knowledge in my head. Revolutionary change must happen so I "do not bring sorrow to God's Holy Spirit by the way [I] live" (Ephesians 4:30a). That verse goes on to say that I must "remember, He has identified [me] you as His own…."
So, you know the challenge is coming. Are you going to join me in being an "action girl"? Take a moment to read the Ephesians passage. Let's press in to Jesus for His life-giving transformation. Let's "put on the new nature, created to be like God – truly righteous and holy."  I'm ready to be an "action girl," accepting God's better "yes" for me. Let's keep moving forward with God.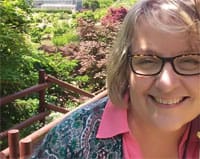 Bev is no stranger to moving. From growing up in the same house to moving every few years in her adult life, she has lived in 12 states and 3 foreign countries with Stan, her wonderful husband of 39 years. After his Army retirement, they happily moved to the same Florida town as their adult kids and spouses and their seven grandchildren. Bev has a heart for the uprooted woman as she, too, continues to embrace her present and look to the future with a firm faith in Jesus.