If you would like to facilitate an After the Boxes Are Unpacked study group, but are not comfortable gathering in a group, we can guide you through the process of offering the study online. We hear from many women eager to join a study group, but they do not have one in their community. An online study group is the perfect solution! No matter where a woman lives, we can direct her to an online study that is registered with Just Moved Ministry!
Online study groups are forming now! Interested?

Learn more about facilitating the study online. If you are interested in facilitating an online study group, click the pink button above to fill out a brief form. You can also email us at reachus@justmoved.org or call 480-991-5268.

Leader testimonials        Newcomer testimonials
Video Series           Study Start-Up Kit
Register your After the Boxes study
Thank you for your interest in offering an After the Boxes Are Unpacked study for women who are new to your community!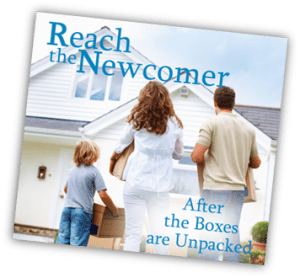 An After the Boxes Are Unpacked study is an excellent way to reach out to women experiencing the loss and loneliness of a move. They are eager to make friends and to be connected within a community like yours. During a move, emotions are raw and hearts are inclined to the Lord more than ever as women seek direction and meaning in their lives.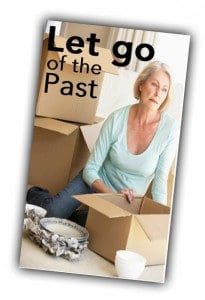 After the Boxes Are Unpacked is a study that addresses a woman's emotional struggles and the opportunities for spiritual growth as she starts over in a new community. It is based upon the book, After the Boxes are Unpacked, by the Founder of Just Moved Ministry, Susan Miller. A seasoned mover and popular speaker, Susan shares the biblical principles she learned as a result of her 14 moves. The study is designed for 12 sessions, but can be adapted to suit your needs.
The study takes women through the important stages necessary for a successful move: letting go of the past, starting over in a new community, and moving ahead with a new life. Not only does the study prepare, encourage, and equip a woman for the emotional and spiritual strain of such a major life change, it provides a wonderful way for women to make the friends and community connections they long for. Upon completion of the class, many women go on to serve in other capacities within the church.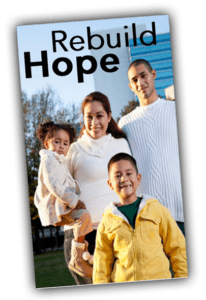 Since 1995 this Bible study has been offered wherever women find themselves brand new and starting over: churches, military installations, homes, seminaries, missionary organizations, corporate settings around the world, and ONLINE.

The study is available in three formats.
1.Online. Just Moved Ministry will create small groups (4-5 members with one facilitator) made up of women who have contacted us with a desire to participate. A study group could also be formed by a facilitator who already knows a woman or women who want to go through the study with her. (In this case, we ask that the facilitator let us know of the existence of the group. We want every facilitator to have the advantage of the helpful resources we have available.) Each member of an online study group needs to have a copy of After the Boxes Are Unpacked (2016 edition) by Susan Miller and will get the greatest benefit if she also has the companion Newcomer Study Guide. Buy them together for a discount of $2.00. Online study group members may also choose to download or stream each of the 12 video sessions available in our shop. Prior to gathering online, members of the group can individually watch a video of Susan Miller teaching the material. Dates, times, and the format of the meeting will be determined by each group with the help of their facilitator.
2. 3-DVD, 12-session Video Series. Watch Susan Miller as she leads a group through the After the Boxes Are Unpacked study. A Facilitator Guide is included to help a facilitator lead the discussion following each viewing.
View a sample of the Facilitator Guide
View a sample of the Video Series
3. The third format is the Study Start-Up Kit. It contains everything you need to offer an After the Boxes Are Unpacked study, including a Teacher Guide, books, and Newcomer Study Guides. The Teacher Guide provides a Group Leader with weekly lesson plans, chapter objectives, icebreakers, ideas for getting the women to share, visual aid suggestions, scripture references, and prayers.
View a sample of the Teacher Guide
For each format it is highly recommended that each group member has a copy of After the Boxes are Unpacked and a Newcomer Study Guide that accompany the study, enrich the experience of each woman, and facilitate spiritual and emotional growth. When you order After the Boxes are Unpacked for your group members from Just Moved, you receive a discount on the book and you support the ongoing efforts of the ministry to direct women to Jesus Christ as they experience a challenging time in their lives.
View a sample of the Newcomer Study Guide
An After the Boxes Are Unpacked leader or facilitator that registers her group with Just Moved Ministry is offered one-on-one guidance, teaching tools and ideas, a monthly newsletter, and promotion of her class on the Just Moved Ministry website and Facebook page. Posters and brochures for you to customize and publicize your study are available as well.
For more information, please call Just Moved Ministry at 480.991.5268, Monday - Thursday, 9am to 4pm, MST. (Summer office hours, June 1 - July 15: M-Th, 9am-3pm, MST)
When you purchase The Video Series or the Study Start-Up Kit for a group study from Just Moved Ministry you get one-on-one coaching and encouragement and access to our Online Teaching Resources. Provided in the Online Teaching Resources are handouts suggested for each session, teaching and publicity ideas, and publicity materials to get the word out about your study, including a reproducible poster, brochure, and half-page flyer.
Order a Study Start-Up Kit. Everything you need to offer an After the Boxes Are Unpacked study.
Order the Video Series. A simple way to offer the After the Boxes Are Unpacked study and a valuable resource in any church or military chapel library.
Register your After the Boxes study
Read what people are saying about the After the Boxes Are Unpacked study...
Dr. Dennis Rainey
Former President, FamilyLife
Just Moved Ministry picks up where the moving van drops off. Through their After the Boxes classes, marriages are strengthened during the stress of relocation, parents are equipped to help their children cope with a move, and women are given biblical principles and encouragement.
Dr. John Trent
Author: Encouraging Words
President of StrongFamilies.com
Susan is doing a tremendous job of helping women deal with the trauma of transition. Her material can help anyone who wants to move ahead in a healthy way after they have experienced a move or major adjustment. I highly recommend her workshops and materials.
Family Life Ministries
Little Rock, Arkansas
Your ministry has had such a huge impact here at Family Life as we use Susan's book with every new woman who comes. 
"For anyone who has been through a move, this ministry has an incredible support group to help you through each phase of this process. I can't tell you how instrumental this group of ladies has been in my life. They helped me work through each emotion in this journey. I have made lifelong friends through this group and know with everything in me that this was a God thing for my life!"
Paulette in IA