One simple, five letter word: ALONE. It can consume you at any time – day or night – and it can create havoc with your emotions. It can cause you to lose perspective, sometimes even hope.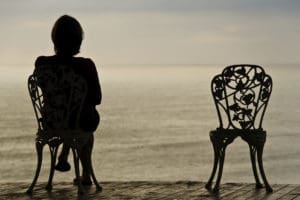 You can feel alone when…
You're hurting physically or emotionally,
You're facing hard times,
you've experienced a life-changing loss,
or devastating circumstances.
You can feel alone when…
your body begins to fail you,
your thinking becomes distorted,
you have to make a major decision,
your life seems overwhelming.
You can feel alone when…
you have everything money can buy,
you don't have any friends,
your marriage is falling apart,
you have no one to turn to for help.
You can feel alone when…
you're surrounded by people,
you have no one to talk to,
no one who will listen,
no one who cares.
If any of these reasons resonate with you today, would you say this sentence aloud right now? I promise, you will not sound silly.
I AM NEVER ALONE. I AM NEVER ALONE.
I would imagine that Jesus felt lonely when He was moving around from place to place preaching, teaching, healing, and doing what only Jesus can do.
I'm sure there were times when He felt isolated and alone when He was in unfamiliar surroundings or in a new village. I'm sure He experienced a lot of the same feelings you do when you move to a new place.
He probably didn't have someone show up at His door with cookies to welcome Him to the neighborhood, and I know He didn't always feel welcome in a crowd of strangers.
Although you might feel lonely, and even isolated right now, be assured that you are never alone! Jesus is with you wherever you go.
His inescapable presence accompanies you always, anywhere, anytime. And be comforted in knowing He has not only felt your loneliness, but also your pain, your despair, your grief, your sorrow, and more than likely, your nervous stomach and anxious heart.
When you really think about it, He wanted the same thing as you do when He moved from place to place—for people to know Him, love Him, and accept Him.
No matter where you are, where you go, or what your circumstances, there is a new friend waiting on you. His name is Jesus, and, like you, He yearns for you to get to know Him, love Him, and accept Him!
To encourage your heart, cling to this Psalm each day: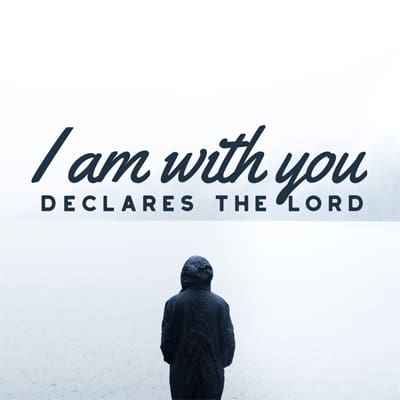 The Lord is my constant companion.
There is no need that He cannot fulfill.
Whether His course for me points to
The mountaintops of glorious ecstasy
Or to the valleys of human suffering,
He is by my side, He is ever present with me.
He is close beside me
When I tread the dark streets of danger,
And even when I flirt with death itself,
He will not leave me.
When the pain is severe, He is near to comfort.
When the burden is heavy, He is there to lean upon.
When depression darkens my soul,
He touches me with eternal joy.
When I feel empty and alone,
He fills the aching vacuum with His power.
My security is in His promise to be near me always,
And in the knowledge that He will never let me go.
(The Twenty-Third Psalm from Psalms Now)
In case you were wondering, this version of Psalm 23 sits on my desk, for the times when I need reassurance that I am not alone.
P.S. To hear more about loneliness, listen to my latest Hope for the Uprooted podcast. You can find the podcast on iTunes, any podcast app, and at JustMoved.org. I hope you'll subscribe!