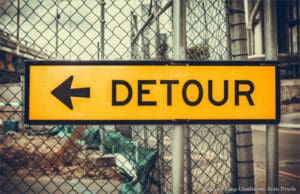 more encouragement
There will be times when your life will not go according to your plan. The Biblical story of Joseph is a perfect example a change of plan that resulted in a better plan.
Now Israel loved Joseph more than his other sons because Joseph was a son born to him in his old age, and he made a robe of many colors for him. When his brothers saw that their father loved him more than all his brothers, they hated him and could not bring themselves to speak peaceably to him…. [Joseph's brothers] saw [Joseph] off in the distance and, before he had reached them, they plotted to kill him…. [They said], 'So now, come on, let's kill him and throw him into one of the pits. We can say that a vicious animal ate him….' When Joseph came to his brothers, they stripped off Joseph's robe, the robe of many colors that he had on. Then they took him and threw him into the pit. The pit was empty, without water." Genesis 37:3-4, 18, 20a, 23 HCSB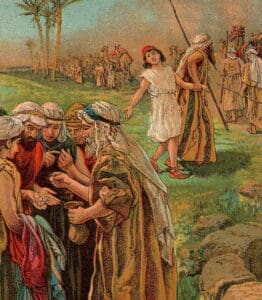 Imagine being betrayed and left for dead by your family in a pit to die. The shock. The sorrow. Maybe you don't have to imagine this at all, because those closest to you have betrayed you. I think all of us can relate to some aspect of the Old Testament story of Joseph, a man who lived a life he did not design.
Joseph's story begins on a rather positive note. Joseph was greatly loved by his father, Jacob. Joseph even received a beautiful coat of many colors from his father. The coat symbolized wealth and indicated that Joseph was the favorite son. But what was a blessing to Joseph, felt like a curse to his brothers. The coat made Joseph's brothers jealous, so they sought to kill him.
On top of his earthly father's affection, Joseph also had a special anointing from his heavenly Father that enabled him to interpret dreams. In one of the dreams, Joseph saw himself ruling over his brothers. He chose to tell them of the dream, which made them even angrier.
But instead of killing him, his brothers threw Joseph into a pit and sold him to slave owners.
His life certainly wasn't going as he planned, was it?
At one point Joseph had his father's affections and a beautiful symbol of prestige literally on his back. But both were taken from him. I am sure Joseph asked God to make things right, but for many years God said no to his requests. Joseph remained enslaved and was even falsely accused of committing a crime, which landed him in prison.
Do you feel enslaved today by someone? Do you find yourself stripped of something and in a figurative pit, wondering why life isn't going the way you planned?
If so, or if you've ever been in a season like this, know I am honored to meet with you here because life isn't going to go the way we planned. We may relate to Joseph because others have rejected us or committed hurtful acts towards us. Or like Joseph, we will lose things or people that are precious to us, or be falsely accused of something.
Here is what I hope lands deep within your heart: we have the same God as Joseph did when he found himself in a literal pit. There's no pit that life plunges us into that God cannot pull us out of. None.
Whenever you experience a no of some sort, or you see someone else wearing a coat that you want or that was rightfully yours in the first place, you can bet God will eventually follow this no for you with a yes for you of some sort. Our lives were designed by God to have pit-type and palace-like seasons. Our Heavenly Father is using them all to redesign us for purposes that may not make sense . . . yet.
So take heart and remember how Joseph's story ended! At first, God answered Joseph's pleas to return home and to be loved by his father with a no. But later, God answered Joseph's pleas with a yes that allowed him to find favor with Potipher (his Egyptian master), and then his prison guard, and then ultimately with the Pharaoh of Egypt, himself. From the love of one man to the respect of an entire nation. God stripped Joseph of one coat in one season of his life so that he could govern from a position of power in Egypt during another season of his life.
So the dream that Joseph interpreted and told his brothers about eventually came true. This is because God's dreams or designs for our lives will always come true. We may just need to sit in a pit for a bit first before they do.
From the pit to the palace.
We have the same God as Joseph. I am not saying we will be exalted to the Oval Office in Washington D.C. similar to the way Joseph was in Egypt. But God will bring some sort of blessing out of every no or pit-type season we feel thrown into. So be encouraged. Wait on your God. Trust him. Release the figurative coat that was taken from you by someone or something and ask him to replace it with what he thinks is best for you. He will do so, for he loves you and is redesigning your life into something spectacular for purposes you may or may not be able to see this side of Heaven.
Whether you are in a pit or palace season, God has purposes for them both. May your trust and faith in him grow.
For much more from Tracy on this subject, check out her new book, A Redesigned Life: Uncovering God's Purpose When Life Doesn't Go As Planned. 
Tracy has a degree in interior design. Since meeting and falling in love with Jesus Christ, she has pursued a different kind of interior design: improving the interior space of the hearts and minds of women around her.
As a military wife and mother of two, Tracy currently pursues her passion for ministry through speaking and writing. Tracy loves to travel and teach. She is also the author of  
Images of His Beauty
, a 10-week Bible study for teenage girls and young adult women that focuses on identity in Christ, overcoming and healing through Christ, and bearing the image of Christ. For more information, 
click here
.