Our Moving Makeover offers easy and practical tips, how-to's, ideas, and encouragement to make a change and improve your life in your home, your health, fashion, or beauty.
Have you struggled to keep your houseplants healthy and green? This excerpt from an article at houzz.com lists the 10 easiest houseplants you can grow. Read the full article, including care tips.
High-Impact Houseplants for First-Timers
These easygoing houseplants will forgive and forget if you skip a weekly watering
By Lauren Dunec Hoang March 19, 2020. Houzz Contributor. Landscape designer, a former garden editor for Sunset Magazine and in-house designer for Sunset's Editorial Test Garden.
If you're a beginning gardener or haven't had much luck keeping houseplants alive in the past, bookmark this list. These 10 foolproof plants will boost your indoor-gardening confidence with their forgiving growing habits and stylish forms and foliage. We have the usual easy-care suspects — looking at you, air plants and succulents — as well as varieties you may have seen in the nursery but have never grown before.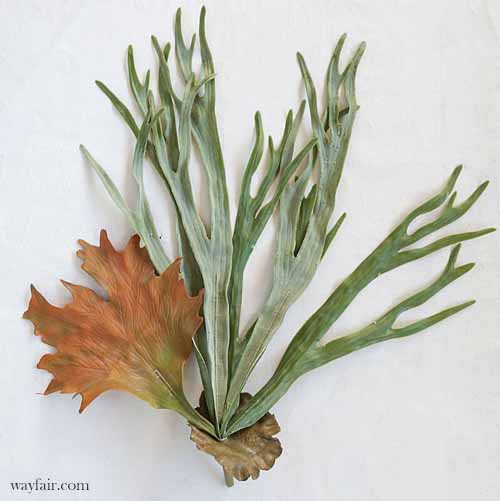 Staghorn Fern. These epiphytes, also known as air plants, need no soil to grow and will thrive mounted to a wood block with some sphagnum moss. They're great for filling blank spaces on walls or bookshelves where they receive bright, filtered light. Grow a single fern or mount a trio side by side for more impact.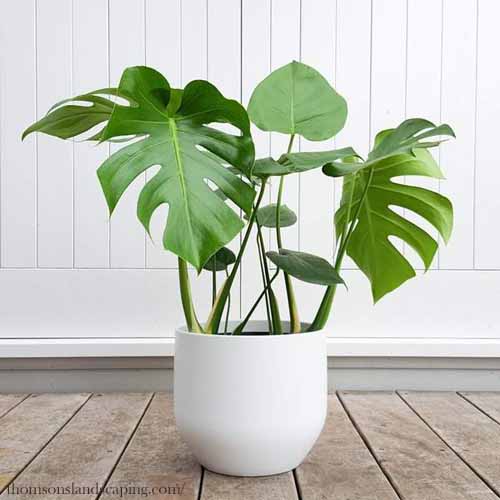 Split-Leaf Philodendron. Use this large-scale beauty to add tropical drama to any room with moderate to bright light. Split-leaf philodendrons thrive in moist environments such as steamy bathrooms.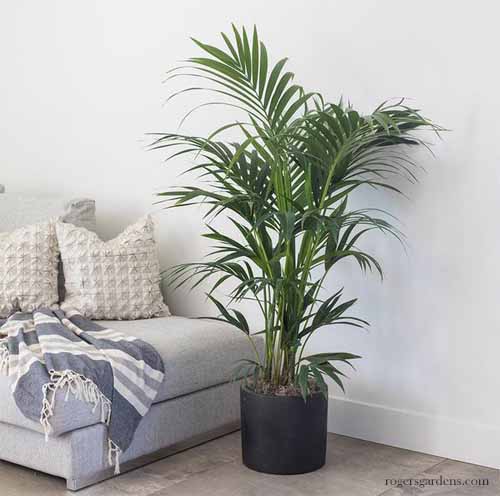 Kentia Palm. A favorite for Victorian-era greenhouses and conservatories, these elegant palms have delicate, arching fronds and an upright growth habit. Choose a spot with plenty of height — Kentia palms can reach over 10 feet tall — where the plant won't be crowded by furniture or other plants, to highlight the graceful form.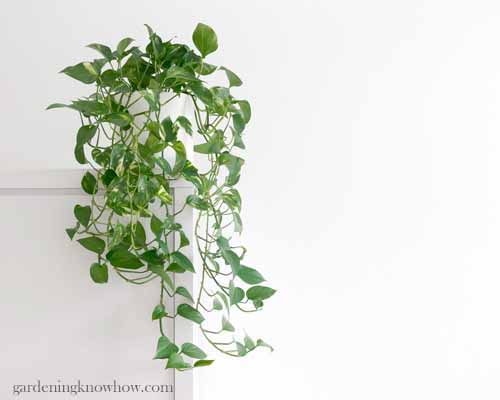 Pothos. Pothos is about as easygoing and versatile as a houseplant gets. With glossy oval leaves and a quick growing habit, pothos exudes health and vigor even if you neglect it. Grow potted pothos to trail down a bookshelf, ramble over a desk or climb up your bathroom window for a jungle screen.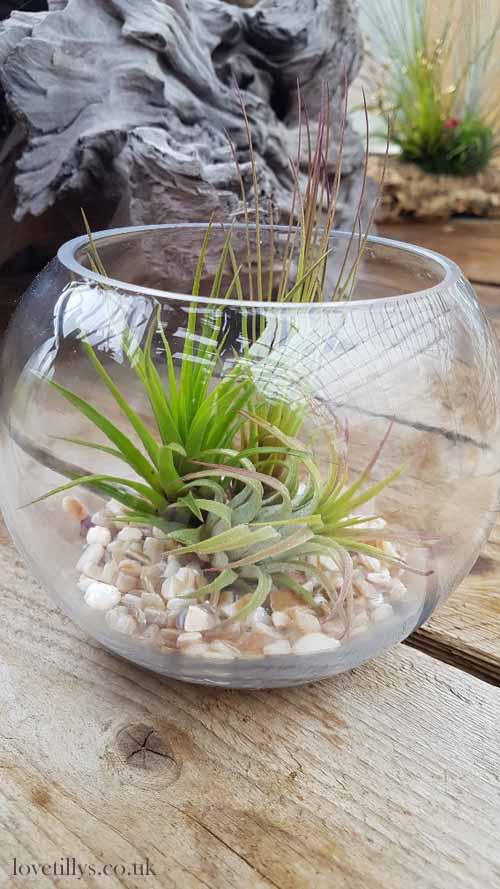 Air Plants. Several years ago, we hardly ever saw these funky epiphytes outside of orchid shows, but now they seem to be every decorator's darling. Get in on the trend by placing a few of these soil-free plants in a shallow bowl for a tabletop display, tuck them into hanging glass orbs in a window or arrange a vignette of wall-mounted growing nooks.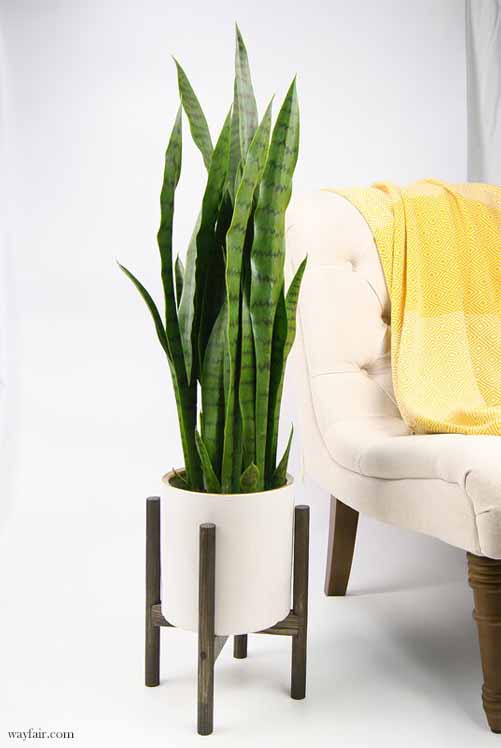 Mother-in-Law's Tongue. If you've seen plants thriving in neglected areas — mall or airport planters, office parks and the like —they're most likely mother-in-law's tongue. All species of Sansevieria,also called snake plant, are about as bulletproof as a plant can get. If you have a dark corner where nothing else will grow or a track record of forgetting to water for a couple of weeks, choose a Sansevieria — it won't fail you.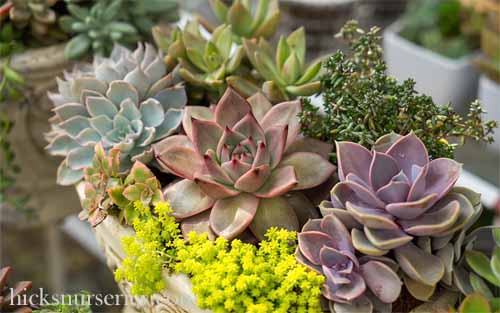 Cactuses and Succulents. These fleshy, sometimes spiny, plants are very easy to grow and come in a wide range of sizes and forms. Agave, aloe, echeveria, sedum, aeonium, kalanchoe and jade plants are all commonly available and do well in sunny spots indoors. Show off a collection of baby cactuses and succulents by grouping them together on a windowsill.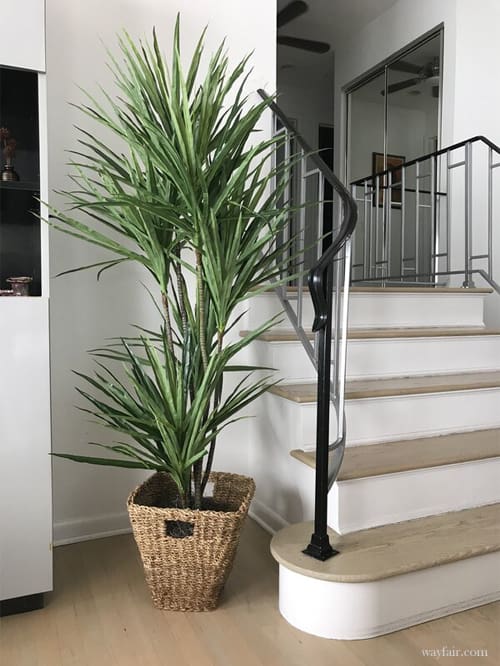 Dracaena. Dracaenas are tough, wiry plants with palm-like fronds in colors ranging from variegated silver to dark green streaked with red. Dragon tree (D. marginata) and smaller dracaenas (D. deremensis) are most commonly grown as houseplants. Popular in the 1960s and 1970s, dracaenas have a retro vibe and complement midcentury modern decor.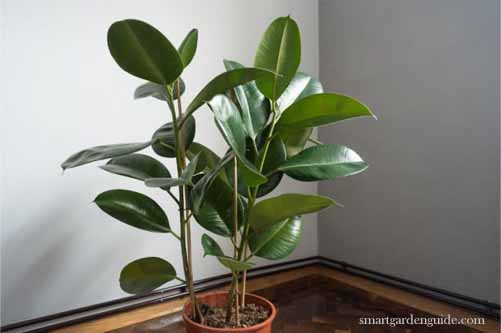 Rubber Plant. Members of the fig family, rubber plants make excellent no-fuss indoor shrubs and trees that reach 6 to 8 feet tall. Use large specimens to anchor a corner of the living room, providing a dark, rich backdrop. Smaller potted rubber plants make great desk-toppers, where their dark burgundy-purple foliage can be appreciated up close.
Peace Lily. With an abundance of glossy, dark leaves and white blooms held upright like candles, peace lily keeps on giving, asking for little care in return. If any leaves turn yellow — an indication of overwatering or underwatering — pull them gently from the base and the plant will quickly fill in with new growth.