February 2019
The Best Laid Plans
By Loretta Monroe
"The best laid plans of mice and men often go awry" – Robert Burns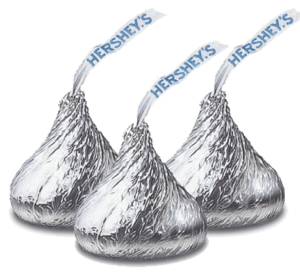 ​​Isn't that the truth? Life rarely goes according to our carefully constructed plans. In fact, every time I plan anything I fail to anticipate all the ways it can go wrong. Holidays, vacations, birthday parties, and any event ever…something always goes a little sideways and I end up "tap dancing" to make it all work out.
Valentine's Day in 2004 is a great example. At the time I was working at an elementary school. A few hours into the day, our secretary called my classroom to inform me there was a delivery in the office. Aww…how sweet, I thought, I'll swing by the office on my way out. It wasn't long before other faculty members began to make comments along the lines of "you really need to get to the office", and "you're one lucky girl". Curiosity status: engaged.
Eventually I got a break and headed toward the office to see the surprise that had generated so much "buzz" among the staff. I opened the office door and was faced with a GIANT red "hot-air balloon" held in place by a basket filled with a couple of pounds of Hershey's Kisses, sent by my amazing husband. He has big love, and he enjoys showing it in big ways. This balloon was easily 36 inches in diameter, six feet tall, and was filled with helium. I was surprised and delighted. I mean…chocolate y'all.  This man knows how to speak my love language. A few hours later, I headed for my car with this expression of my husband's enormous love and some serious plans for that basket of chocolate.
Insert giant record scratch sound here.
There was a problem that I am certain my husband never imagined. The balloon did not fit into my car. (Since this was pre-kids…it was also pre-minivan.) No matter how I tried to stuff, shove, re-angle, and configure, this balloon was definitely NOT going into my Buick Regal. Just wasn't happening. After several attempts I gave up and found a friend with a mini-van who could follow me home with the balloon.  She was so sweet to help…I bribed her with a handful of chocolate for her trouble.  Never underestimate the power of chocolate as a currency!
So I retrieved the balloon and chocolate Kisses and headed for the front door of my house.  Right on cue, as if in a scene from a carefully scripted comedy, I giant gush of wind blew the balloon into the stucco siding of my house and I heard a loud "POP". I stood there, bewildered, with shreds of red rubber and chocolate kisses scattered at my feet. I was defeated, my balloon was deflated, and by this time, I was super annoyed.
My very kind and loving husband went to great effort, creativity, and expense to show me his enormous love. In the end, I was left gathering chocolate from my front porch and expressing unloving words under my breath. This was not the picture he intended. AT ALL!
Have you ever carefully planned something that didn't quite happen according to your design? Perhaps marriage and motherhood are much more difficult than you had pictured or maybe your career is not progressing the way you had planned. Maybe a recent move has thrown you off kilter. You are new to your community, without friends, family and a church where somebody knows your name. Maybe you feel adrift without any plan at all…just hanging on for dear life. You are not alone, dear Sister.
Beginning in the 37th chapter of Genesis, we find the story of Joseph, the favored eleventh son of Jacob. Joseph did not have a life that went according to his plans either. His visions of grandeur eventually came true, but not the way he had dreamed. First he was sold into slavery by his own brothers. He then spent decades in Egypt as a house slave, working a thankless job for ungrateful people. His life hit rock bottom when he was falsely accused of sexual assault by the wife of his employer, and thrown into prison, forever forgotten by the world.
But do you know who never forgot about Joseph?  God. You see, all along God had a plan that went far beyond what Joseph could comprehend. God used the life of Joseph for a greater purpose. Through the twists and turns and unfairness of it all, there was a point He was about to reveal. Egypt would soon suffer through a seven-year famine, but God used Joseph to save the people from starvation. Though the brothers meant to rid themselves of a perceived problem, God used that act of betrayal to save their lives. Many years later, when the brothers went to Egypt in search of food, Joseph was there. God saw the need ahead of time and placed Joseph in the perfect position to provide for his family.
But Joseph said to them, 'Don't be afraid. Am I in the place of God?  You intended to harm me, but God intended it for good to accomplish what is now being done, the saving of many lives. So then, don't be afraid. I will provide for you and your children.' And he reassured them and spoke kindly to them. Genesis 50:19-21 NIV
When life seems to have gone so terribly off course, remember that God can and will use everything for his intended purpose. Sometimes we need to go through some muck in order to fulfill the purpose God has for our lives. Man's plans often fail, but God's plan will not be deterred.
There is no wisdom, no insight, no plan that can succeed against the Lord. Proverbs 21:30 NIV
I am the mother of three boys aged 11, 12 and 13. In addition to managing the "House of Crazy", I am a lover of Jesus, blogger, writer, hummer of Christian tunes, TexMex enthusiast, fan of the leggings, and the wife of a truly good man. We are a retired military family currently residing in the greater Houston area. When not writing, I am either chasing three boys and a dog or folding mountains of laundry.  I am a simple woman who will absolutely become the very best friend of anyone who offers up something yummy from Starbucks... or a cupcake... I'm not picky, but lemon is my favorite. FYI  https://www.lorettamonroe.com/
[DISPLAY_ULTIMATE_SOCIAL_ICONS]
______________________________________________________________________
Submit a devotional to Just Moved Ministry. Has God been speaking to you and guiding you through a life change? Send your devotional of 500 words or fewer to akelley@justmoved.org. Each submission will pass through our editorial staff. Include a brief bio and a picture, if you'd like!
[ If this information has been helpful, please prayerfully consider a donation to help pay the expenses for making this faith-building ministry available to you and your family! Donations are tax-deductible. ]