November 2019
It's OK to be honest with God. He's got you.
By Loretta Monroe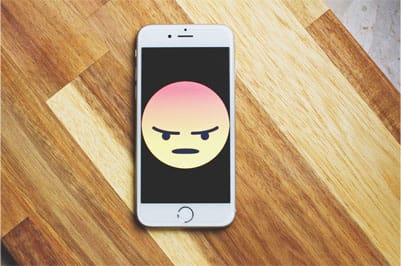 Sitting in the middle of my closet, next to an overflowing laundry basket, I sobbed and screamed at God, "Why are you doing this to me? WHY?"
"This" referred to a 3,000-mile, cross-country move shortly after the birth of my third son within a span of 2½ years. But that's not all. Once we arrived in South Carolina and got settled into our new home, the army decided to send my husband to Iraq. Nifty! So I was left alone, in a new community with no friends, family or a church where even one person knew my name. I was alone with three babies still in diapers and I had NO CLUE how I was going to survive as a single parent for eighteen months.
God let me have my ugly mommy meltdown in the closet and then He gently spoke these words: "I've got you!"
You've got me? How exactly do you have me? What, are you coming down here to parent these children, change these diapers, and clean up their messes? Is that your plan?
Listen, I'm not proud of this, but God and I got real in the closet that day. He let me scream and whine while gently speaking words of truth to my soul.
"I've got you."
A few months later, as I was planning an event for my PWOC sisters (Protestant Women of the Chapel for military wives), I came across this verse: The steps of a good man are ordered by the Lord and He delights in his way. (Psalm 37:23 NKJV) Immediately I pictured a spring overflowing with living water.
Do you remember that I've got you? You are exactly where I want you to be. Your move to South Carolina might not be about the needs of the army. It might be about my mission for you. Remember that I alone order your steps . . . not the army.
In that moment my perspective completely changed. Could we be here because of God's mission for me, and not my husband's service to the army? From that point forward I poured myself into my new life and my PWOC sisters and that scripture became my motto. I stopped looking back and longing for a home in California that was no more and began to seek my mission. If God was the commander of my steps, I wanted to be sure that each step counted.
Oh sure, I still had to deal with three babies and their messes. I still got frustrated when #1 made snow angels with pancake mix on the kitchen floor, #2 created poop-art on the carpet, and #3 drew on the walls with my lipstick.
It was still hard keeping up with their activities and creative mischief, but this new perspective changed my entire outlook on the situation. I was a daughter of the King, and he was commanding my steps. My life in South Carolina, 3,000 miles away from my friends and family, was God's plan for me. What was my mission? I may never know how God used my time there. But I do know this: the boys and I thrived during that deployment and I survived to tell the story. Maybe that was God's plan all along.
Sweet Sister, has a recent move knocked you off your game? Do you cry in the closet because you are alone, overwhelmed, and just plain mad at your situation? Are you lonely and longing for friends?
Let me assure you it will get better. You will find your place in your new community and you will eventually thrive. But first you must realize that God has ordered your steps. You are exactly where He wants you to be at the exact moment He wants you there. He's got a plan for you. So, after your ugly cry and your "get real" moment with God, pick yourself up and go find your mission. Remember that no matter what, He's got you.
Fear not, for I am with you; Be not dismayed, for I am your God. I will strengthen you, yes, I will help you, I will uphold you with My righteous right hand. Isaiah 41:10 NKJV
Loretta is the mother of three boys aged 11, 12, and 14, and the author of 

Laughing All The Way To Kindergarten

. In addition to keeping up with her crazies, Loretta is a lover of Jesus, hummer of Christian tunes, fan of TexMex, and wearer of leggings. The Monroe's are a retired army family living in the greater Houston area. Loretta documents the hilarity of motherhood and life with three boys at lorishouseofcrazy.blogspot.com. For more information about future books and a blog of devotionals, visit www.lorettamonroe.com.
______________________________________________________________________
Submit a devotional to Just Moved Ministry. Has God been speaking to you and guiding you through a life change? Send your devotional of 500 words or fewer to akelley@justmoved.org. Each submission will pass through our editorial staff. Include a brief bio and a picture, if you'd like!
[ If this information has been helpful, please prayerfully consider a donation to help pay the expenses for making this faith-building ministry available to you and your family! Donations are tax-deductible. ]