Our Moving Makeover offers easy and practical tips, how-to's, ideas, and encouragement to make a change and improve your life in your home, your health, fashion, or beauty.
February 2020
The Easy Way to Shine Up Your Silver Jewelry
I recently inherited some lovely silver jewelry from my mother-in-law. Not only are these beautiful pieces, but they are a reminder of this lovely lady. In the nearly 37 years that I knew her, I never saw her wear this jewelry. Perhaps it was because the old method of rubbing…rubbing…rubbing with silver polish and a rag was just too much work.
Well, throw away the rag! If you've got baking powder, aluminum foil, a dish, and boiling water, you can shine up your silver in minutes – and never mangle your manicure.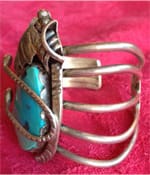 In a glass bowl or casserole dish that will accommodate your silver jewelry, line the bottom with a slightly crumpled piece of aluminum foil.

Sprinkle baking soda over the top.
 
Place your silver jewelry on top of the foil and baking soda and pour enough boiling water into the bowl or dish to completely immerse the jewelry. The mixture will begin to bubble and produce a rotten egg smell (sulfuric gases are released).



Wait a few minutes. Carefully remove the jewelry (don't burn yourself on the hot water!) and rinse with cool water. 

Dry with a soft cloth.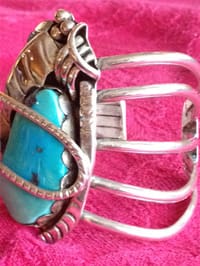 Your silver jewelry should be bright and shiny! If you feel there's more tarnish to remove, repeat all of the steps.