Mornings can be hectic and eating a healthy breakfast that will see you through until lunch can seem like a pipe dream. It's easy to get in a breakfast rut. We've gathered eight delicious breakfast ideas that will give you and your family a great start to your day. These are so good, you may decide to enjoy them for lunch or dinner! Click through to the recipes!
The perfect balance of sweet and savory! Pitted cherries, raw pistachios, and cacao nibs nestled on a rich layer of ricotta cheese. Top it off with a drizzle of yummy honey!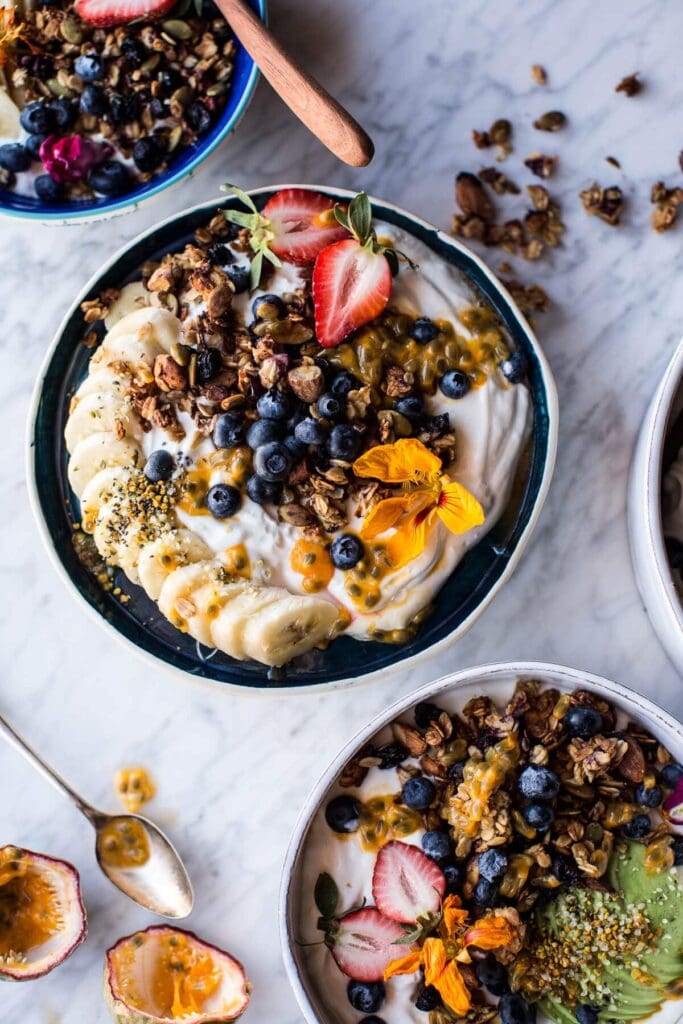 Simple, delicious breakfast of cottage cheese with tomatoes, pepitas, drizzled with olive oil and pepper.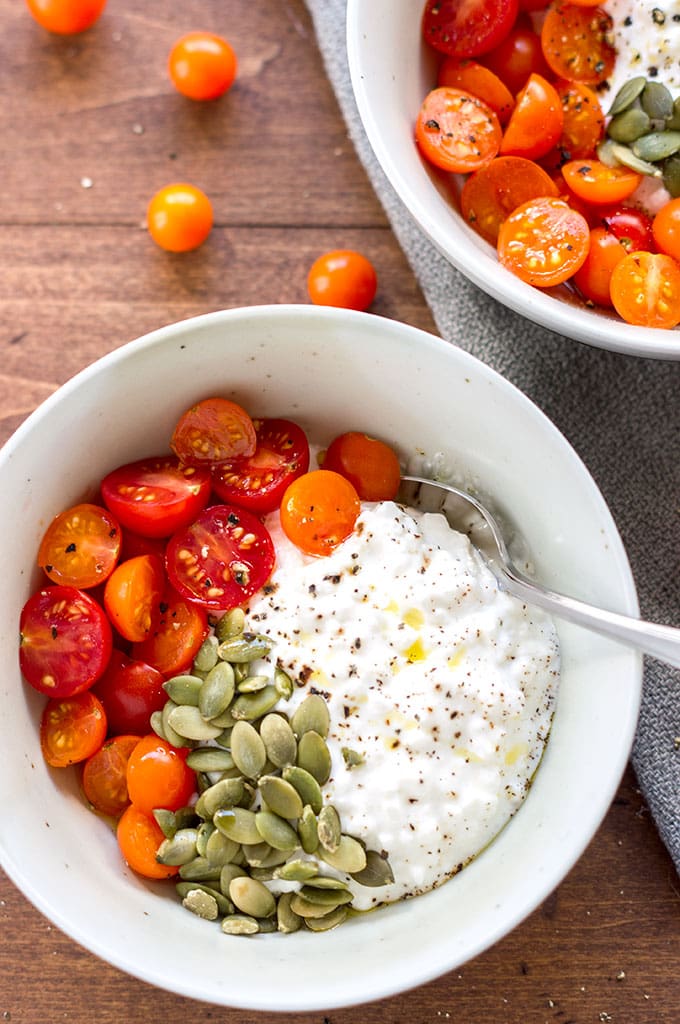 An overnight sensation! Throw  rolled oats, cinnamon, Stevia (or coconut sugar or honey), maple syrup, and almond milk in a mason jar. Mix it all together and refrigerate it overnight. In the morning toss in chopped apple. Breakfast on the go!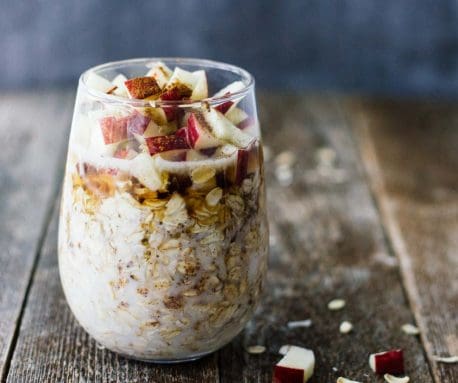 On a slice of your favorite toasted bagel spread a mixture of cream cheese and wasabi past. Top with avocado, smoked salmon, and pickled ginger. Finish it off with scallions, Togarashi spice, a squeeze of lime juice, and a drizzle of honey-soy reduction.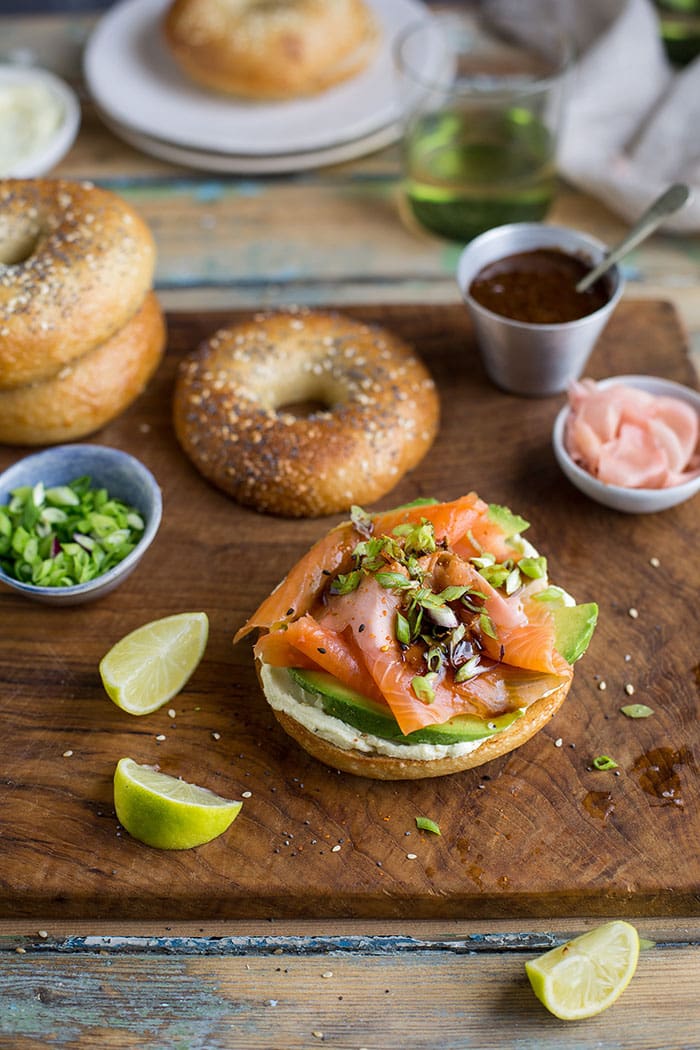 Spread crunchy toasted bread with goat cheese and top with a berry compote you make with berries, vanilla, sugar, water, and cornstarch. Wow! This is NOT just for breakfast!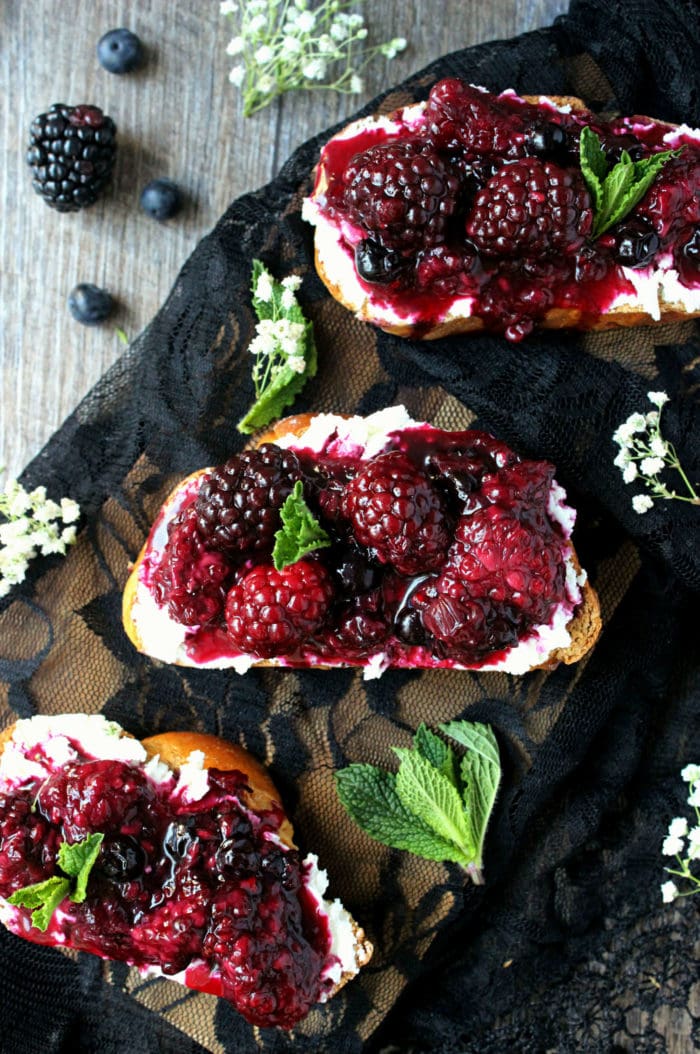 Kids and adults will love this easy-to-make, easy-to-take snack! Spread flatbread or a tortilla with peanut butter and top with apple matchsticks, raisins, dried cranberries, and granola. Swap out with your favorite nut butter and add or substitute other dried or fresh fruit.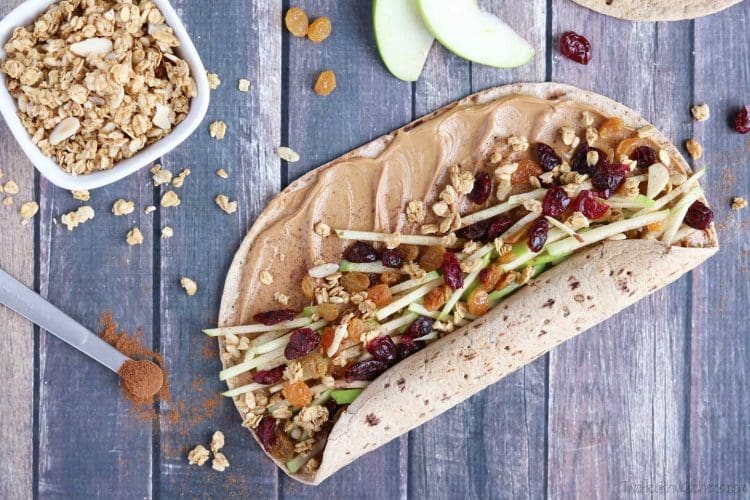 Cookies for breakfast? You bet! These no-bake, healthy cookies can be thrown together in 10 minutes! Rolled oats, creamy peanut butter, vanilla, chia seeds and honey are your base ingredients. Feel free to add protein powder and your favorite dried fruit, chocolate, nuts, or seeds.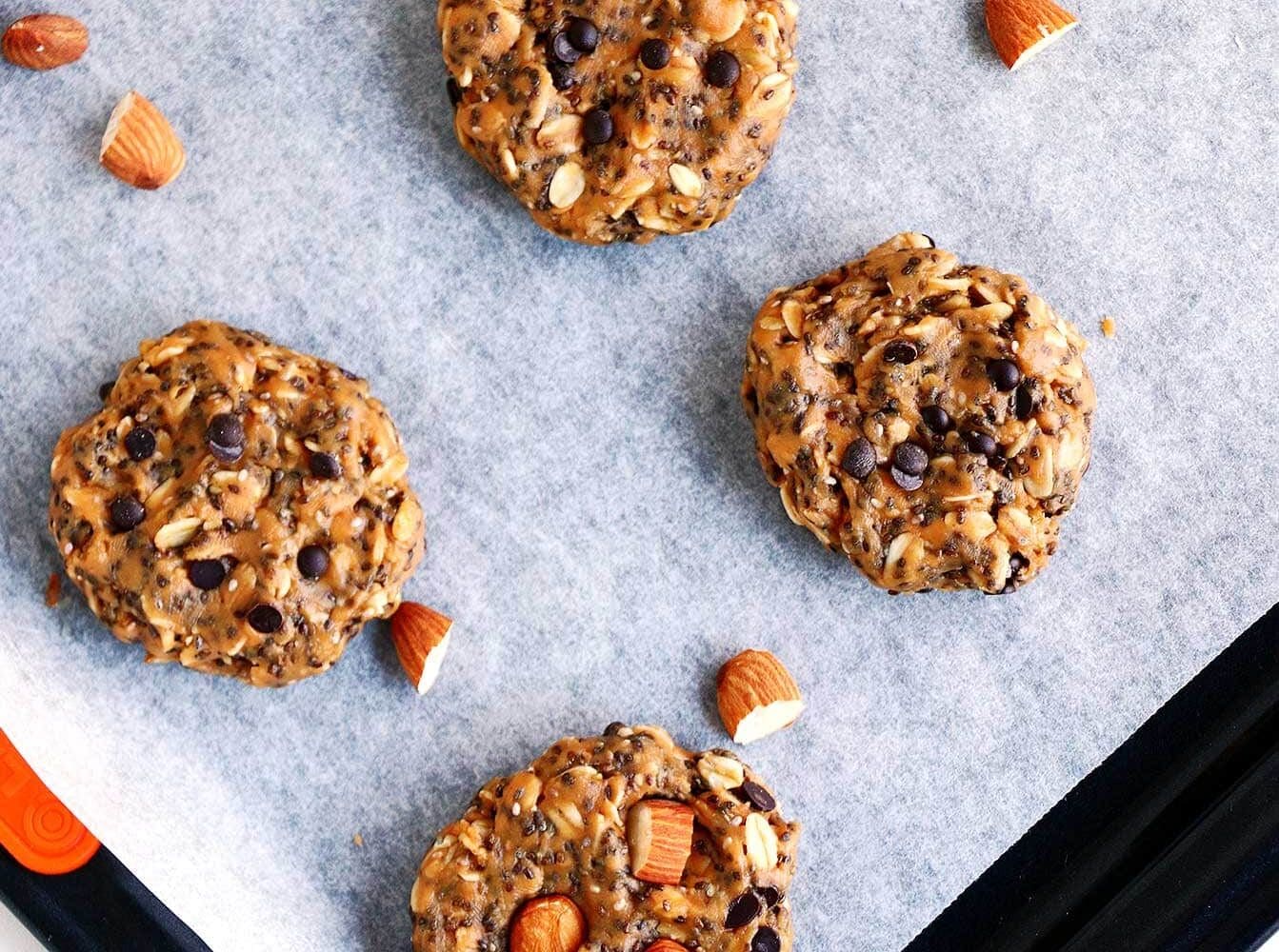 If you've got popsicle molds you can make these fun, on-the-go breakfast popsicles. Milk, yogurt, honey, granola and berries or chopped fruit are all you need. The kids will love them! Too fun!