More encouragement September 2018
Just As I Am
Just Moved Ministry, you have been a great source of encouragement for me during 6 moves within 15 years. I love that God uses all kinds of subject matters to form ministries. I would have never thought that a ministry centered around moving would be an excellent evangelistic and discipleship tool. But it is! I'm glad to be a beneficiary.
I am a child advocate and parent-training coach.  I help families develop home environments that promote self-actualization, using behavior change coaching. One of my most significant concerns in moving has been, "what's going to happen to the momentum that I experienced in MY career over the past three years?" I have worked so hard to build a career in my current location.  I was just getting into the flow of things!!!  Nevertheless, I have come to a place where I can declare, "wherever God has called my husband to go, there, my Heavenly Father has a blessing for me."
Below is a poem that flowed out of my fingers the other day as I laid on the couch, crying out to God, wishing life would stop to let me catch a breath before dealing with the whirlwind of my impending move. I hope it is a blessing to others.  I pray someone will be encouraged to know that it's really okay to lie (in bed or on the couch) before God - just as you are.
Kind Regards, Sharoya Ham
​Just As I AM
​You are here.
You care.
You want the best for me no matter the mood or condition I'm in.
You are here.
I smile.
Yes, your presence fills this lonely room.
Your kindness lifts me up.
I want to run, but your peace is here.
I hear you inviting me to your buffet table.
I am here.
Here to eat, just as I am.
With anger, hurt, frustration, fretfulness, and confusion,
I sit at your table.
Thanks for the unconditional invitation to sit with you.
To eat, to choose whatever is on the buffet
Providing me access to the finer things, not because I deserve it
But because you love me.
Where is the no-worries soup?
Where is the delight-your-heart-in-the-Lord bread?
Where is the be-still-and-know-that-I am-God steak?
I've seen you pull me out the fog before, even when I didn't want to leave.
I need the lifeline again. But I'm ashamed.
I don't want the lifeline right now.
I want to sit right here in the pit.
You already know this.
God, please settle me.
And lead me in the path of righteousness for your namesake.
-Written by Sharoya Ham
May you hear God's voice in your heart, know His touch in your life, and feel His love all day long. (Author Unknown)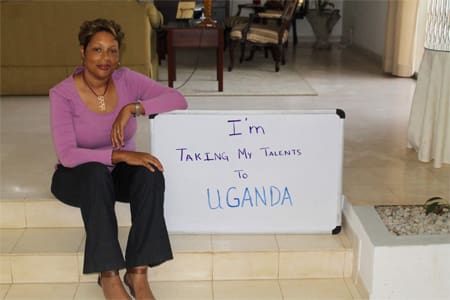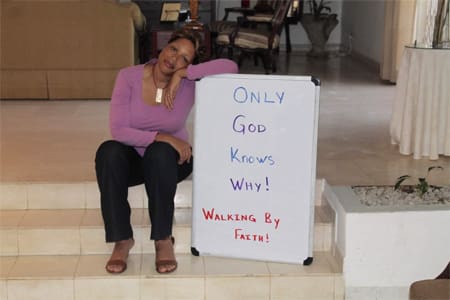 [ If this information has been helpful, please prayerfully consider a donation to help pay the expenses for making this faith-building ministry available to you and your family! Donations are tax-deductible. ]