December 2017
Finding My Purpose
by Cathy Clifton
Romans 8:26-28: In the same way, the Spirit helps us in our weakness. We do not know what we ought to pray for, but the Spirit himself intercedes for us through wordless groans. And he who searches our hearts knows the mind of the Spirit, because the Spirit intercedes for God's people in accordance with the will of God. And we know that in all things God works for the good of those who love him, who have been called according to his purpose.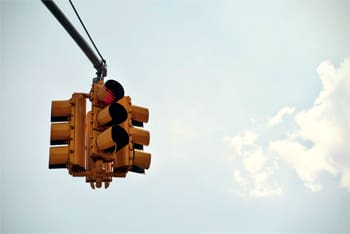 "I don't get it, LORD!", I cried out to God as I sat at a red light on a country road. "Why did you create me? What is my purpose?"
Tightening my grip on the steering wheel, the tears welling in my eyes threatened to overflow onto my cheeks. I had been struggling to know my purpose. At church and in my community, I was surrounded by women who seemed to know their purpose and spoke excitedly of their ministry. I felt alone.
I was always glad to volunteer and help out wherever possible and spending time with our youngest daughter - still in high school - was a priority, but still there had to be something else. What was I being "called" to do?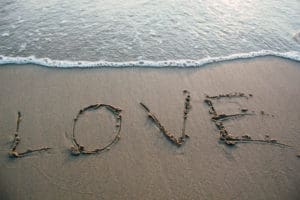 There at the red light, as quiet as a butterfly's whisper, I heard a voice say, "To love." The emotional storm that had surrounded me ceased. "What?! Love? " But I knew at that moment, what my purpose was: I was created to share love. Then I heard the same sweet voice, "I will handle all the judging, but you are to love." Complete release and relief washed over me. I knew I had my answer. So, I answered back, "That's it? To love? I can do that."
As I went about my tasks, those precious words played back in my mind. I enjoyed making sure that people knew they were loved. Life became full and relationships sweetened because they were built in love. I got to come alongside and enjoy meeting people where they were, just getting to be the arms to hug, the shoulder to cry on, the ear to listen, and the friend they needed. Living my purpose seemed to make my life as peaceful as a sigh.
"A new command I give to you: Love one another. As I have loved you, so you must love one another." John 13:34
Cathy Clifton has been married to Rick for 28 years - 27 of those years as an Army family. They have two amazing daughters who have loved having a life of moving and having new experiences. They have moved 16 times and almost always enjoy the adventures they've had along the way.
[ If this information has been helpful, please prayerfully consider a donation to help pay the expenses for making this faith-building ministry available to you and your family! Donations are tax-deductible. ]