July 2019
Life can change, just like that
By Tracy Steel
I want to thank you all for your Birthday wishes and prayers. I will be honest, "embracing change" has left me weary this week. However, despite more change, my spirit sings: 
Great is Thy faithfulness! Great is Thy faithfulness!
Birthday sunrise!
I usually start my birthday by reading through Psalm 139. This year, I found myself in a packed car with my daughter driving across 4 states. I had to recite the passage by memory and pray through the past year with God as the sun peeked over the horizon. The ribbons of pinks, yellows, and orange of dawn's first light, was a brilliant present given to an anxious and devastated daughter on her birthday. I gladly received my Father's beauty and love through the tears…
Morning by morning new mercies I see…
Katie and I were following another car, also loaded down with essentials, my precious husband, and son. We drove straight through, arriving at our new home for the next 4 months, 16 hours later.
We were just getting settled from our move this summer. Precious new friends were moving into my heart, my son was settling into his new preschool. The fall decorations were placed with their symbolic touches of red around our home.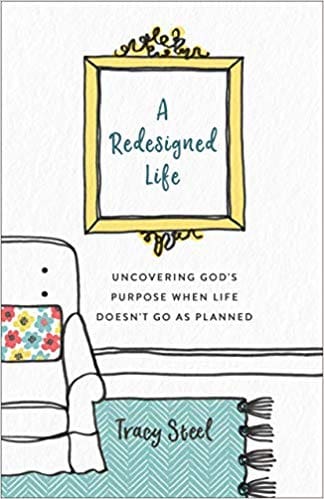 I was still.
Then the orders came for Chad to go.
Life can change, just like that.
Have you encountered "just like that"?
Yet… 
All I have needed, Thy hand hath provided…
We arrived safely, and my toddlers did amazing in the car.
Despite the long drive, it provided me with opportunities to sing worship songs with my babies, and I introduced my son to some old school U2 tunes. (Which Jackson loved-score! That's my boy)
At every gas station, I would pause to check my phone, discovering the overwhelming amount of Birthday text and email messages, and Facebook comments from all of you. It reminded me that you are with me, as I am with you. You made the road less lonely. Thank you!
A dear friend of mine, wrote a beautiful prayer post dedicated to our family's transition. God used her to minister to me in such a powerful and special way. Love you Lee!
The next day, another wife I met at our last assignment came by with dinner. I already have 1 friend here.
We will have to move into an apartment next week, but until then, I have room service. YES!
We can stay together as a family.
I am now 6 hours away from my parents. (My mother continues to be under hospice care, but was strong enough to call me on my Birthday. I got to hear her say "I love you" one more time.)
In February, we will return to New Mexico. This is only temporary…
I could go on, but at first I didn't see these blessings as possibilities. I just felt anger, sadness, and anxiety…
I gave into them for awhile.
Yet, God is bigger than me. He is bigger than my emotions rather they are justified or sinful…
God's Will on this earth, for my life and yours, will be done.
Great is Thy faithfulness, Lord unto me! 
God is with me. The anger, sadness, and anxiety that I struggled with are gone. I am forgiven, and God IS my strength and portion forever (Psalm 73:25-26).
He will help you and me through "just like that"… we are going to be okay because God is faithful.
Great is Thy faithfulness, O God my Father; There is no shadow of turning with Thee, Thou changest not, Thy compassions they fail not, As Thou hast been, Thou forever wilt be. 
"Great is Thy Faithfulness" lyrics used throughout this post written by: Thomas O. Chisholm. Lyrics set to music by: William Runyan
Tracy has a degree in interior design. Since meeting and falling in love with Jesus Christ, she has pursued a different kind of interior design: improving the interior space of the hearts and minds of women around her. As a military wife and mother of two, Tracy currently pursues her passion for ministry through speaking and writing. Tracy loves to travel and teach. Preorder Tracy's new book 

A Redesigned Life: Uncovering God's Purpose When Life Doesn't Go as Planned.

 

What happens when we discover we are living a life we did not design? When our dreams lie in tatters or when we experience loss of any kind?
[ If this information has been helpful, please prayerfully consider a 
donation
 to help pay the expenses for making this faith-building ministry available to you and your family! Donations are tax-deductible. ]