November 2019
In the Middle of a Long-Distance Sandwich
Tips for long-distance care of aging parents and long-distance parenting
by Penny Eubank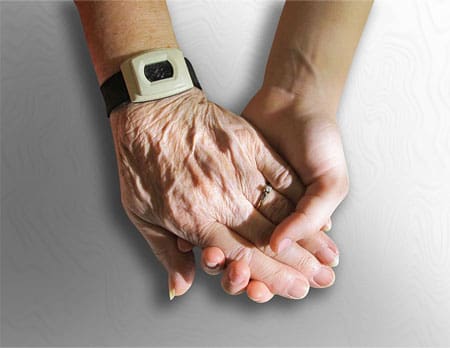 My family has lived in four states in the past 12 years. That's my moving statistic. But now I have become another statistic as a member of the "sandwich generation." A few years ago, the Pew Research Center reported that among Americans aged 40 to 70, one in eight is both raising a child and caring for an aging parent. Between seven and ten million adults care for their parents from a long distance. I can add that one of my children also lives across country, as she finishes college. So not only am I a frequent mover, but I'm also a long-distance parent and caregiver.
Anyone reading this already knows that moving is hard. So I was ready for that, based on experience. But this last move took my husband and me farther away from our parents – older and less healthy than they were when we moved before – and also 1900 miles away from our daughter, who isn't quite yet independent. My parents had divorced and lived in different cities, so that was a further complication.
Only weeks after our last move, my mother's husband was diagnosed with cancer and died days later. That was the beginning of two years of frequent travel to help our parents and our daughter, whenever and however we could. We still have a teenager at home, so we aren't able to travel for every need that arises, which leaves us often feeling powerless, guilty, and – almost always – torn.
In this stage of life, being wise about communication can help not only with logistics but also with managing relationships and emotions. I'm still learning, but these five suggestions have helped me in the middle of my "sandwich."
Use every means of communication available
I've found it's especially important to use what works best for the family member and not necessarily my own preference. My daughter is a frequent texter, so I try to text with her daily to keep up with what she's doing at school. My mom doesn't text and isn't on social media, so phone conversations have to be our main method. My dad suffered with ALS for the last months of his life and lost his speech and motor skills early on. As much as I had resisted using FaceTime for years, this became the only way we could communicate long distance. He just wanted to see me and hear my voice. I also wrote letters to him, so he could read them more than once or have his wife read them to him.
Schedule travel with talking in mind
Many of our trips have been necessitated by hospital stays, medical procedures, or work that needed to be done. However, my parents and my in-laws most look forward to time we can just sit in the same room and visit.
Seek out support from others in the same situation and from those who live closer to your family members
Talking to others in the sandwich generation and other frequent movers has given me an outlet to process my feelings and has provided sound advice. I also try to stay closely connected to siblings and other relatives who live closer to our parents, so that we can compare notes and share responsibilities. Obviously, this is a season of life where we need to pull together and not let any sort of conflicts or rivalries get in the way of doing what is best for our relatives.
Speak kindly to yourself
Honestly, I never feel like I'm doing enough for my parents or my children, and I can be a really harsh critic. I have to remind myself that I'm dividing my time between the family that lives in my house and the family that doesn't – not to mention my other obligations to church, work, and my own well-being – and that time is not going to be expanded or multiplied. I can do only what I can do with the time and resources available.
Finally, the most important communication is to pray
The One who loves me the most and knows me the best is my Heavenly Father, and He wants to hear from me, share my burden, and act on my behalf. He specifically asks me to cast all my anxiety on Him (1 Peter 5:7) because He cares for my family and He cares for me.
Penny Eubank has lived in Texas, Oklahoma, Ohio, Arizona, and now Georgia. She has a Ph.D. in Communication and taught college for 20 years. Her current job is full-time, stay-at-home wife and mom. She and her husband, Nelson, have been married 31 years and have a daughter in college and a son at home. She loves to read, sing, cook, sew, and craft.
[ If this information has been helpful, please prayerfully consider a 
donation
 to help pay the expenses for making this faith-building ministry available to you and your family! Donations are tax-deductible. ]