The journey of a move is the process of learning how to Let Go, Start Over, and Move Forward with your life. Our 3 Steps Forward provide an inspiring quote and stepping stones to encourage you on this journey.
September 2018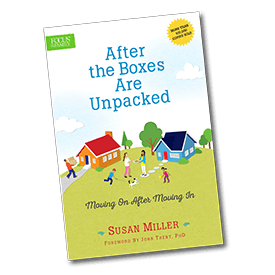 (This month we go back to the source ― After the Boxes Are Unpacked by Susan Miller ― of our 3-step process of letting go, starting over, and moving forward with life.
This is a process and does not happen quickly nor do the steps occur simultaneously. Susan walks you through the process in After the Boxes Are Unpacked. The After the Boxes Are Unpacked Newcomer Study Guide and the Companion Journal expand on the process even more.)
Let go: The first step in my journey of surviving a move was to choose to let go. I had to make the choice to cherish, rather than cling, to anything or anyone that would prevent me from starting over and moving forward with my life. I needed to be prepared to let go of anything but to never let go of His hand.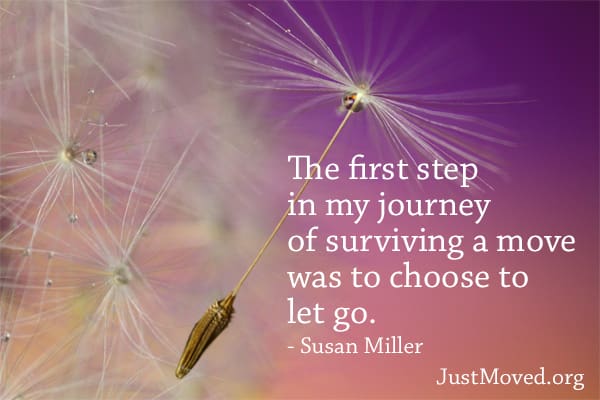 Start over: I also had to choose to start over. I had to let God mold me through this process. As part of starting over, I needed to work through the feelings of loneliness, loss of identity, and inadequacy which threatened to overcome me at times. On the home front, I had to create a new nest all over again, recognize the effects that moving had on our children, and remember the importance of staying connected in my marriage. Of course, I had to be ready for the challenges and opportunities that new beginnings bring to each of us.
Move Forward: Finally, I had to choose to move forward. Notice I always use the word choose. It is my choice to be open or closed to change and to what God is teaching me through it. I realized it was time to take the focus off myself, embrace where I now lived, and invest in new relationships. It was time to come full circle by being content in my circumstances and choosing to move to a place of peace, joy, hope and trust, with God as my focus.
[ If this information has been helpful, please prayerfully consider a donation to help pay the expenses for making this faith-building ministry available to you and your family! Donations are tax-deductible. ]