The journey of a move is the process of learning how to Let Go, Start Over, and Move Forward with your life. Our 3 Steps Forward provide an inspiring quote and stepping stones to encourage you on this journey.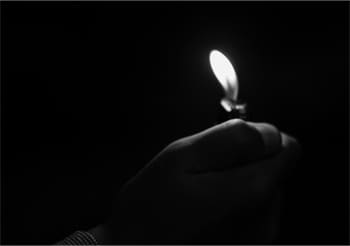 December 2017
I said to a man who stood at the gate of the year, "Give me a light that I may tread safely into the unknown." 
He replied, "Go into the darkness and put your hand into the hand of God. That shall be to you better than a light and safer than a known way!"
- From "God Knows" (popularly known by "The Gate of the Year") by M. L. Haskins. Read by King George VI for his 1939 Christmas radio address
As you celebrate the birth of Jesus and look ahead to a new year amid personal change, embrace the challenge to:
Let Go: God has a plan for your life. Let go of the need to keep things as they were before. Put your hand into the hand of God.
Start Over: Watch for the new things that He is bringing to you, perhaps different from the way you have always known: new activities, schedules, people.
Move Ahead: Trust that God is your light as He leads you on the path.
[ If this information has been helpful, please prayerfully consider a donation to help pay the expenses for making this faith-building ministry available to you and your family! Donations are tax-deductible. ]