The journey of a move is the process of learning how to Let Go, Start Over, and Move Forward with your life. Our 3 Steps Forward provide an inspiring quote and stepping stones to encourage you on this journey.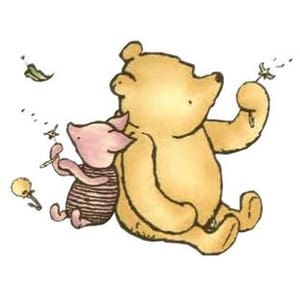 March 2018
"What day is it?"
"It's today," squeaked Piglet.
"My favorite day," said Pooh.
Let go: Where is the focus of your mind today? Are you replaying the past? Are you focused on the future, perhaps with fear or even with impatience? Are you absorbed by your present circumstances?
Start over: Allowing our thoughts to be dominated by the past, future, or current circumstances - as well as distractions by our smart phones, TVs, and computers - can keep us from being present. Take a moment. What's happening around you and in you at this moment? What do you hear, smell, or see right now? What emotions are you feeling?
Move forward: When we are not present to the moment, we can miss opportunities for gratitude, for connection with others and with nature, and for an openness to learn from our emotions. Could this day - and every day - become your "favorite day" by noticing and being grateful for the beauty and blessings around you, for loving those you come in contact with, and for allowing emotions - even painful ones - to teach you? Will you turn off the noise in your mind to be able to hear God's whisper?
[ If this information has been helpful, please prayerfully consider a donation to help pay the expenses for making this faith-building ministry available to you and your family! Donations are tax-deductible. ]