January 2020
Cherish what was, cling to what is
by Susan Miller. Excerpt from After the Boxes Are Unpacked
Do you find yourself unable to move forward with your life after a move? You owe it to yourself and your family to begin the process of letting go. You must discern between what to cherish and what to cling to!
To cherish means, "to hold in the mind, to treasure, to hold dear, to value highly." To cling means, "to clutch, to cleave, to hold on to, to grab hold of." Let's apply those definitions to moving.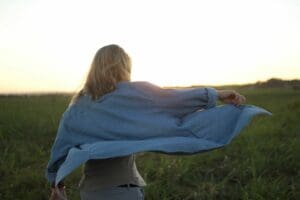 Cherish what was!
Cling to what is and to what never changes!
Cherish what you left behind!
Cling to what you brought with you!
The following are examples:
| | |
| --- | --- |
| Cherish | Cling to |
| The family you left behind | Our unchanging God |
| Friends you left behind | God's truth |
| Memories you treasure | God's promises |
| The job you left behind | Your Bible |
| The church you loved | Hope |
| Your heritage, your roots | Prayer |
| The city/town you left behind | Each other |
| | Your values |
| | The positive, not the negative |
Here are some ways to help you cherish the past and cling to the future:
Don't expect things to be the same in your new location as they were in the old one. This usually ends in disappointment.
Focus on what you have here, not on what you had there.
Accept being where you are.
Share with friends and family what's unique about your new town. Email or text a picture of something or some place that represents that unique quality.
Send something small to a close friend that you have cherished as a memento or keepsake.
Write your loved ones and tell them how much you cherish them in your life. Written words are treasures to keep.
Subscribe to a magazine or local newspaper from back home as a reminder of the past. I still cherish Southern Living!
Don't constantly think about what you're leaving behind, but rather what you have to look forward to in the future.
Tell yourself there's never a place you want to stay if God wants you somewhere else. The best place to be is where God wants you to be.
Send me your tips! Email Ann Kelley at
akelley@JustMoved.org
[ If this information has been helpful, please prayerfully consider a donation to help pay the expenses for making this faith-building ministry available to you and your family! Donations are tax-deductible. ]