June 2019
Here are some tips to make that move a little easier
From the Washington Post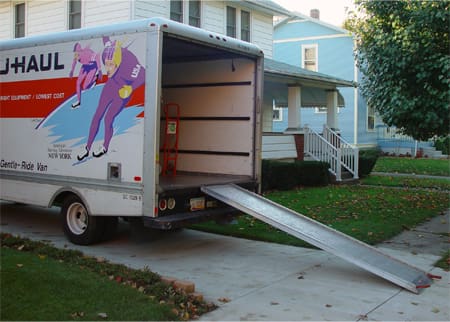 If you're finding it tough to plant roots in a new town, consider these tips.
Take the initiative.

Don't wait for next-door neighbors to bring brownies. Those days are over. When "Blue Zones of Happiness" author Dan Buettner moved to a new block in Minnesota, he baked cookies for nearby residents — four houses in each direction. "They had to return the dish, so I had two opportunities to meet them," he said.

Cherish, don't cling. 

Celebrate what you hold dear about the place you've left, but don't hold on to the past so tightly that it stops you from accepting where you are, says

Just Moved Ministry founder Susan Miller.

Wherever she lives, she displays seashells in glass bowls as a sign of her love of Florida.

Envision your new friends. 

"If you want literate friends, go to a book club; friends who party, go to a bar; friends who value religion, go to a church," says William Chopik, a researcher at Michigan State University who studies the links between relationships and geography.

Reinvent yourself.

"Moving is a good time to start over,"

Miller says

. See the new culture or environment as an adventure that will help you make a lifestyle change. If you move to Atlanta and always wanted to cook, learn to make fried chicken. If you move to the mountains and want to exercise more, learn to ski.

Adopt or foster a pet.

Pets help create human friendships and also can smooth the way for initial encounters, says Julianne Holt-Lunstad, a professor at Brigham Young University who studies social connectedness.

If you have the luxury of picking, choose a place wisely.

"People tend to romanticize a place they've never lived in before," says Clare Rountree. A psychologist in Honolulu, she counsels couples who retire to Hawaii and then discover they feel isolated. Get an accurate portrait of what a place is like. If you visit Bozeman, Montana in the summertime and love it, make sure you go back in the fall, winter, and spring before putting your house up for sale.



Send me your tips! Email Ann Kelley at
akelley@JustMoved.org
[ If this information has been helpful, please prayerfully consider a donation to help pay the expenses for making this faith-building ministry available to you and your family! Donations are tax-deductible. ]