See the entire article at smashedpeasandcarrots.com
So now, tell me, are you in need of some Fall decorations that won't break the bank? Why not throw together some toilet paper pumpkins? They are super cute and ridiculously easy to make plus they require absolutely NO SEWING…can't beat that, right!?!
I have these three lovely pumpkins sitting on our toilet tank and every single guest that comes to our home and uses the bathroom just cannot get over these…I find it just too funny, since I think of them as such an old school project.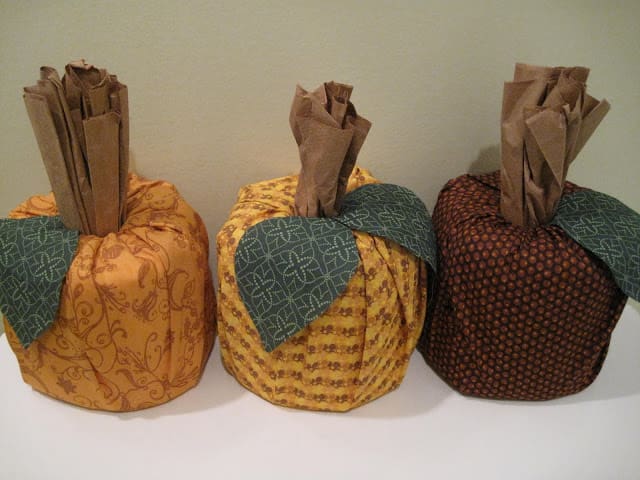 3 little pumpkins all sittin' in a row!
So are you interested…have I tempted you enough with those heavenly words,
NO SEW!
Ok then, mosey on below so you can find out what you need!
Toilet Paper Pumpkins
3 rolls of toilet paper
3 fat quarters in fall colors
1 fat quarter in green
1 paper bag (lunch bag, grocery store paper bag, whatever…just make it brown!)
scissors
Place one of your fall-colored fat quarters right side down on your table and then place one roll of toilet paper in the center. Bring up the sides of the fabric and tuck into the center hole of the toilet paper.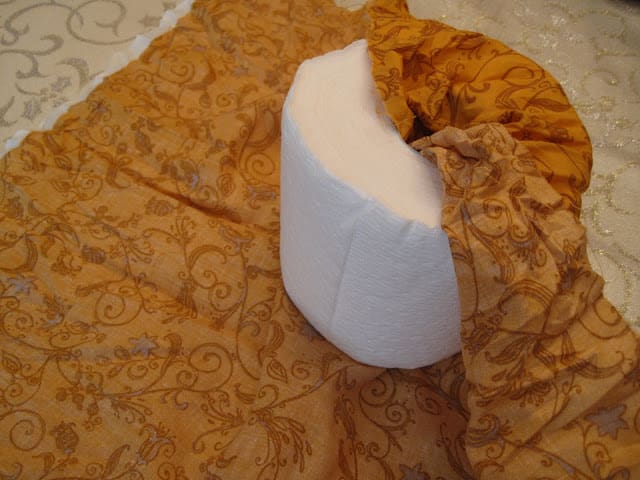 Next, cut 4 leaf shapes out of your green-colored fat quarter. i just cut simple leaves, like the picture above, but you could do maple leaves or something fancy if you're feeling CrAZY!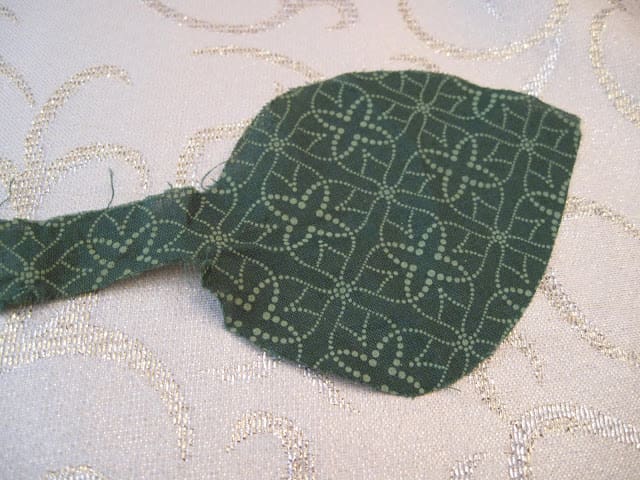 Now, just tuck your leaf into the center hole, like so.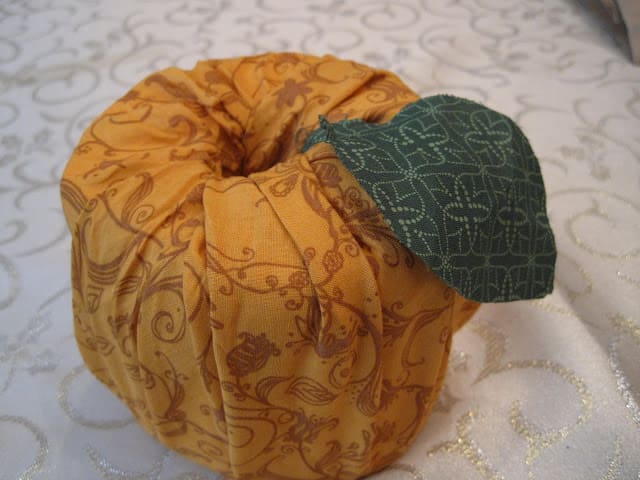 Now, cut your paper bag into three 5 x 12 inch long strips and crumple them up REAL nice…the crumpling helps the stems look more natural and hey, let's face it, it's just fun to do!
Then, you just stuff the stem into the center hole and that, my friends, it all there's to it! So fast and so easy…even a toddler can do it…hey! maybe you should have your toddler do this…a great little project to pass some time this afternoon…AND best of all…NO MESS! (are those a momma's favorite words or what!?!)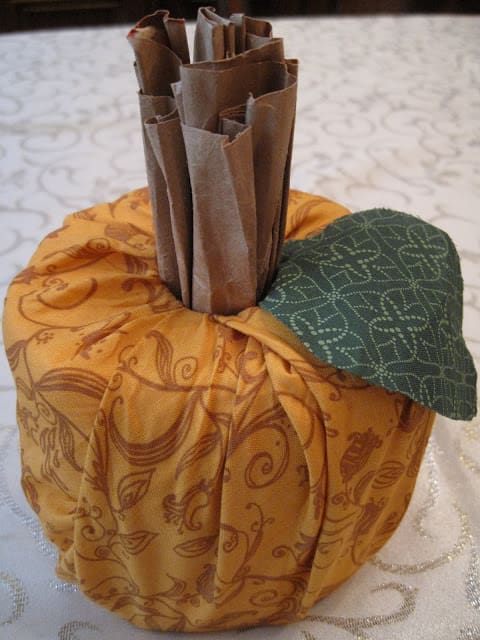 One pretty pumkin, as cute as can be!
Love it!
Love,
Maggie