A toothache, a root canal, and a dental visit I'll never forget
(This month we bring back one of Susan's most popular blogs. Definitely worth repeating!)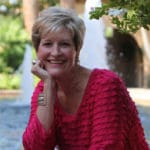 It isn't actually the tooth that hurts, it's the gum above the tooth, I told myself.
I put up with the discomfort for a week, but when a week came and went, my better judgment said go to the dentist. I called my dentist office and they got me right in. One look, one x-ray, and he sent me straight to the endodontist.
"It's an abscess. You're going to need a root canal, and then some further surgery due to bone loss," he said.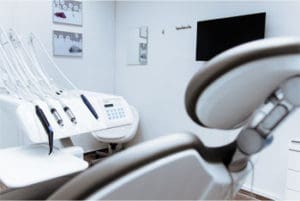 Oh, this is just great, I thought. Like I need the expense and inconvenience of a major tooth problem right now.
I took a deep breath as the dental chair reclined and the shot in my gum began to numb the area. I knew I'd be held captive with my mouth open and the sound of the drill for at least an hour. My nerves began to kick in and I could feel my heart rate increasing.
I kept repeating over and over again in my head, Take my hand, Lord, take my hand. I envisioned God placing His hand in mine and squeezing it tightly to calm and comfort me. I even opened my hand slightly, eagerly waiting for His calming touch to come.
As if the words were audible, I heard, I don't want one hand, I want both hands.
Pretty profound, huh? It was for me.
I took another deep breath and wrapped my thoughts around what had just happened.
As a visual learner, I clearly got the message. God wanted all my anxiety and fear, not just one handful. I could hear God's voice saying, Let go, Susan. Don't hold back. Give all your emotions to me. I will calm you, comfort you, and give you peace.
…and I did…and He did.
No matter where you are―even in a dentist chair―God will speak to you somehow, someway when you call out to Him. Perhaps His message to you will be similar to mine:
Let it go. Give it all to me. I will calm you, comfort you, and give you peace.
Let Him have all your worries and cares, for He is always thinking about you and watching everything that concerns you (1 Peter 5:7, TLB).

Don't worry about anything; instead, pray about everything; tell God your needs, and don't forget to thank him for his answers (Philippians 4:6, TLB).
From My Heart to Yours,