The journey of life change is the process of learning to Let Go, Start Over, and Move Forward with your life. Our 3 Steps Forward provide an inspiring quote and stepping stones to encourage you on this journey. Learn more about this process in After the Boxes Are Unpacked by Susan Miller.
---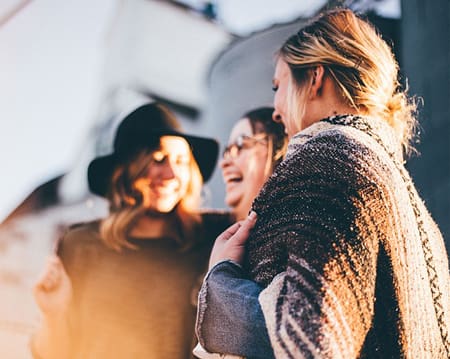 You can make more friends in two months by becoming interested in other people than you can in two years by trying to get other people interested in you." ―Dale Carnegie
Let go: Making new friends after a move is usually a long, slow process.
Start over: Put yourself out there. Are you an introvert? You'll need to muster all your courage to break the ice with someone you meet. Ask questions. Be interested. Let this new potential friend answer your question and then respond to her with another question.
Move forward: Expect this process to be slow and don't be discouraged if you feel you're always the one to initiate. Did you click with someone? Find a reason to stop by her house or office. Invite her for coffee or a walk in the neighborhood.