The journey of life change is the process of learning to Let Go, Start Over, and Move Forward with your life. Our 3 Steps Forward provide an inspiring quote and stepping stones to encourage you on this journey. Learn more about this process in After the Boxes Are Unpacked by Susan Miller.
---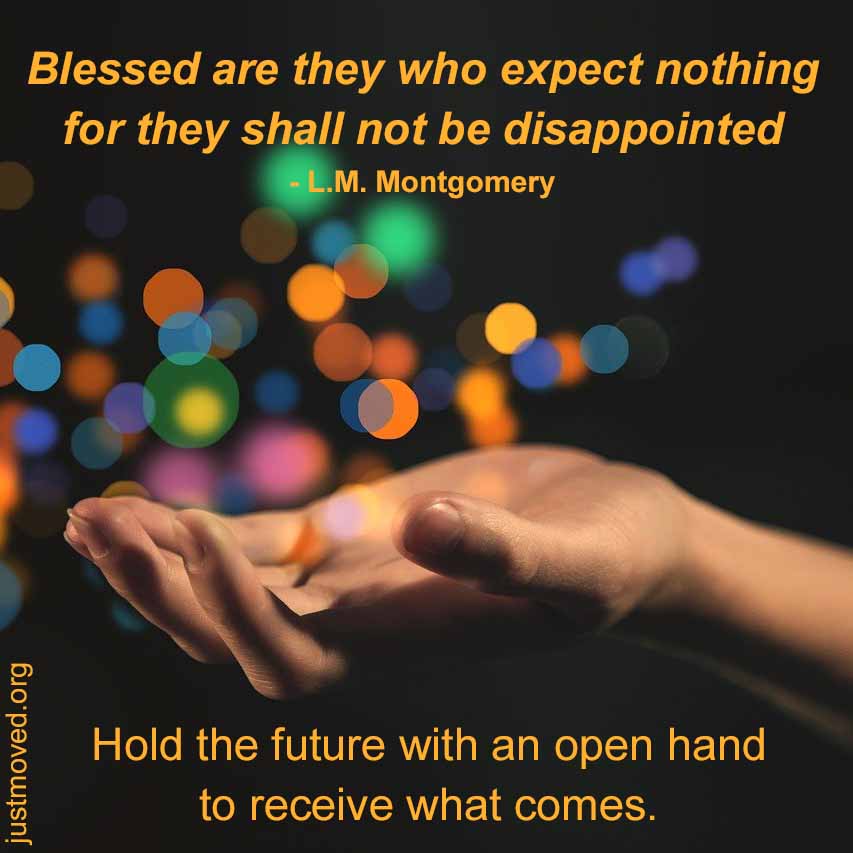 Blessed are they who expect nothing for they shall not be disappointed!
L.M. Montgomery
Let Go: Has your move left you disappointed in your circumstances?
Start Today: Make a list of the expectations you had for this move. Did you have expectations for the new job? new house? neighborhood? schools? friendships? Be honest with yourself. Determine how realistic your list has been. Have you allowed ample time for these expectations to be realized? Do your expectations depend upon the behavior of others?
Move Forward: Pray about each expectation and surrender it to God. Tell God (out loud!) that you will trust HIS timing and HIS plan for your hopes for this move. Destroy the list as an act of releasing your expectations and accepting what God has in mind for this move.