Every month we bring you the personal and encouraging story of someone who has been uprooted by a move or other life change.
Author and military spouse, Brenda Pace, knows all too well the challenges of moving. Military or civilian, we all have a deep desire for good friends who live nearby and with whom we can talk deeply. Finding that kind of friend often requires patience and the willingness to begin with … "small talk."
---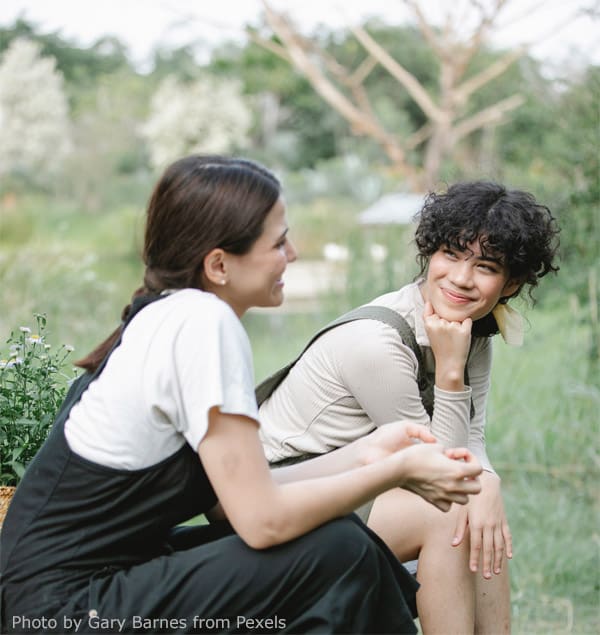 By Brenda Pace
My birthplace is Tennessee. A southern upbringing instilled the importance of courtesy. (I was actually voted "Most Courteous" in high school.) When I became a military wife, I knew how to be "sweet" and courteous. I could match anyone's small talk and smile no matter what I was thinking. But y'all, I'm a girl who is not content with surface relationships and I wondered how that would jive with the transient nature of military life.
Small talk can get tiresome but it is the initial step toward friendship.
I quickly learned that the shared experience of military life is rich soil for friendship to flourish. The idea of moving and going through the process of making friends – again – can be exhausting. I felt that way with every PCS move. I often wished I could hand out a "friend resume" to offset the initial awkward new girl stage and skip the small talk. Each time we moved, though, I would polish my "Most Courteous" crown and begin the process of introducing myself – again.
Do you know what happened? I found other military wives who wanted to go deeper than small talk. Over the years, I connected with women who shared my joys and frustrations and I made lifelong friends who are like family.
This transient military lifestyle seems the most unlikely place to nurture deep and lasting relationships, but our overlapping lives bind us together. Not everyone will be open to being a friend, but I guarantee someone will be looking for a friend like you! Sister, a new location is a new opportunity for new friendships. If you stay in the military long enough, you may begin to chronicle the places you live by the friends you make in each place. Military installations may close down, but the friends you make will last a lifetime.
Take some time today and thank God for the lifelong friends you have made. Go one step further and connect with one or more of these friends via text, email, or, better yet, a written note.
---
Pace, B. (2016). Waypoint three: The reward of small talk. In Journey of a Military Wife. Directed: Steps of Peace in Times of Transition (pp. 14-15). Philadelphia, PA: American Bible Society.