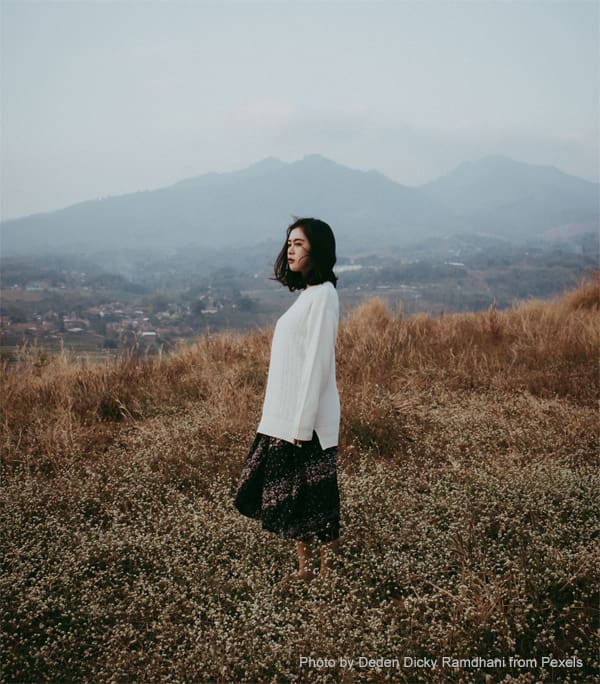 by Lauren Locker
I've been pondering the idea of separation recently. When you are separated from familiar surroundings, it can be disorienting or even frightening. Some people don't like traveling for that reason; the unfamiliar is too unsettling for them. Others love the excitement of adventure and look forward to conquering challenges that new experiences bring. Most of us consider those people unusually brave or strong. 
Separation can go two ways – positive and negative.
You can be separated TO something or FROM something. It's nice to be called out (separated) for a special assignment or honor. But being separated from a loved one because of distance or death is painful.
My most recent separation was from my health. On an ordinary day, a phone call changed everything. "Your mammogram showed an area of concern. We need you to return for an ultrasound." The next several months separated me from a part of my body, from my freedom to drive wherever I wanted to go, from the ability to care for my home, and from most of the activities I considered "my life". You could say I was separated to recovery. Perspective can change the way you view separation.
Paul assures us that there is one kind of separation that will

never

occur for the follower of Christ: 
"Can anything ever separate us from Christ's love? Does it mean he no longer loves us if we have trouble or calamity, or are persecuted, or hungry, or destitute, or in danger, or threatened with death?…No, despite all these things, overwhelming victory is ours through Christ, who loved us. And I am convinced that nothing can ever separate us from God's love. Neither death nor life, neither angels nor demons, neither our fears for today nor our worries about tomorrow—not even the powers of hell can separate us from God's love. No power in the sky above or in the earth below—indeed, nothing in all creation will ever be able to separate us from the love of God that is revealed in Christ Jesus our Lord. (Romans 8:35-39 NLT)"
Oh, how true these words are! Even in the most difficult days, His love has been clearly evident and a great strength and comfort to me. I am praying now that as you read this, no matter what separations you are experiencing today, you will be filled with an awareness of His great love for you! You are never alone. 
Scripture: Lamentations 3:22 "The steadfast love of the Lord never ceases…"
Question: Has a separation tempted me to think the Lord doesn't love me?
Prayer: Father, thank you for loving me so deeply. Fill me with an awareness of your love today.
Thought: I will live today in the power of God's love for me, knowing nothing can separate me from His love.