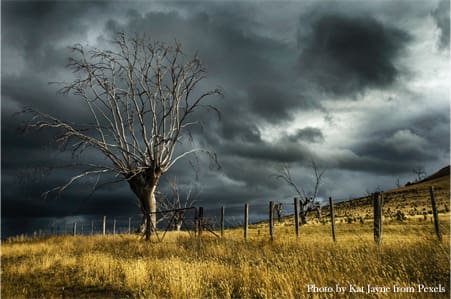 More encouragement
The journey of a move is the process of learning how to Let Go, Start Over, and Move Forward with your life. Our 3 Steps Forward provide an inspiring quote and stepping stones to encourage you on this journey.
"Right now I am storm-tossed. And what am I going to say? 'Father, get me out of this'? No, this is why I came in the first place. I'll say, 'Father, put your glory on display' (John 12:27-28)." The Message
Let go: Are you storm-tossed during this uncertain time? That's Jesus speaking in the scripture reference above. Do you find it comforting that Jesus felt storm-tossed?

Start over: Our internal sense of self-preservation leads most of us to say, 'Father, get me out of this'. Let's replace that phrase with, "This is why I'm here (during this pandemic, in this new community, in this life place, etc.). God knows I'm ready for this or He wouldn't have allowed it."
Move Forward: Now, take it a step further: "God, be glorified through this." Do this by acknowledging that He is in and behind this and watch for good, growth, and beauty to emerge from it.