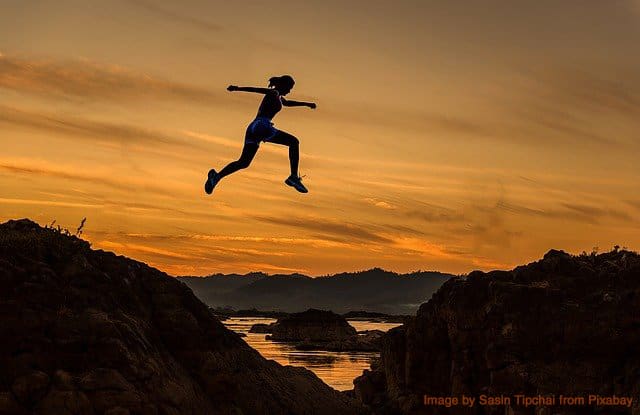 By Ann Kelley, Director of Communications at Just Moved Ministry
akelley@justmoved.org
Fourteen times in the Old Testament the Israelites are told to, "Be strong and courageous."
When Joshua took on the daunting task of leading the Israelites following the death of Moses, God admonishes Joshua three times in Joshua, chapter one, "I will not fail you or abandon you. Be strong and courageous."
Sounds like Joshua needed that reassurance. It's comforting to me to know that even great biblical leaders could be shaking in their sandals. But without fear, there is no need for courage. Right?
Everyday acts of courage
Most acts of courage are rarely as dramatic as leading a nation of refugees like the Israelites. Courage is most often made up of many small decisions and actions to move forward when your mind is telling you to run away. It takes courage to attend a gathering where you know no one, to speak up for someone else, to live with uncertainty, or to start over in a new town.
God's admonition to be strong and courageous is inspiring, but what if I'm at the end of myself and I don't have it within me to get up in the morning, let alone be strong and courageous? How do I muster up courage and strength?
Perhaps just getting up in the morning is your act of strength and courage.
For now, that may be enough. For now, your act of courage may only be to cling to Paul's words in 2 Corinthians 12:9,10, "Each time [God] said to me, 'My power works best in weakness.' So now I am glad to boast about my weaknesses, so that the power of Christ can work through me. . . . For when I am weak, then I am strong."