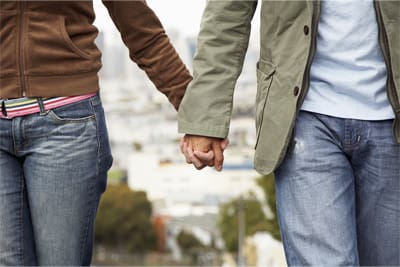 From 5 Life-Changing Acts of Courage by Harriet Lerner, Ph.D.
What is courage? In a world saturated with images of action-figure bravado, we may mistakenly believe that courage is the absence of fear. Instead, it is the capacity to think, speak and act despite our fear and shame.
These 5 behaviors require enormous courage. It is never easy to experiment with bold new behaviors because there is always a powerful pull to stay with habitual, safe old ways.
Consider the following bold acts of change:
In the middle of an intense marital fight, a wife suddenly stops arguing and tells herself that for the rest of the conversation, she will simply ask questions and try to understand her husband's point of view. She shifts into a place of pure listening, detaching from the question of who is right or what is true or how she can best make her case.
A man, in the midst of a painful divorce, shares his vulnerability with his racquetball partner, whom he knows is also divorced. It is the first time he has revealed something personal to a male friend.
A man arranges to take two days off work when his mother visits, instead of assuming that his wife will entertain her. He arranges a day trip for just the two of them and gets to know his mother better.
A woman takes a bottom-line position with her chronically critical husband. She says, "I love you and I want to be your partner. But I can't listen when you approach me this way. You need to approach me with respect, or I won't be in the conversation." She sticks to her position over time, refusing to continue a conversation at her own expense.
A husband tells his wife at breakfast, "I was thinking about the conversation we had last night." He then says, "I was wrong" and "I'm sorry." The last time he said these words to her were…well, he can't remember.