The journey of life change is the process of learning to Let Go, Start Over, and Move Forward with your life. Our 3 Steps Forward provide an inspiring quote and stepping stones to encourage you on this journey.
Therefore if you have any encouragement from being united with Christ, if any comfort from his love, if any common sharing in the Spirit, if any tenderness and compassion, then make my joy complete by being like-minded, having the same love, being one in spirit and of one mind. Do nothing out of selfish ambition or vain conceit. Rather, in humility value others above yourselves, not looking to your own interests but each of you to the interests of the others. In your relationships with one another, have the same mindset as Christ Jesus" (Philippians 2:1-5, NIV).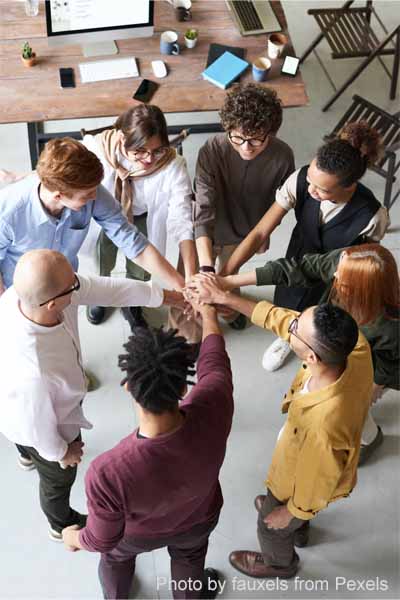 Let go: Deep division exists within the U.S. and around the world. Are you feeling discouraged or angry? This passage in Philippians, written around 62 A.D., makes clear that strife and disagreement has existed throughout history. But discouragement and anger are heavy loads to carry. Would you like to let go of them?
Start over: As followers of Christ, we have the scripture above – and many others – to guide our response, our behavior, and our decision to love others. It's a worthy exercise to examine ourselves for signs of self-centeredness, selfish ambition, and lack of humility. When we pause to consider the interests of others, we pause to learn about their past and their present. What is it that shaped them to hold a view that may be different than our own? What can we learn from that?
Move forward: The mindset of Christ Jesus is available to you. It is a gift that God freely offers, if you will only ask for it. Search the scriptures to understand Jesus' mindset as he spoke and lived his life. You will see with new eyes. The mindset of Christ Jesus is the basis for seeing others – even those who disagree with you – with compassion, humility, and love.