by Susan Miller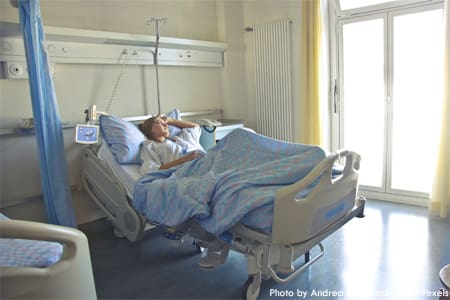 It's easy to lose perspective when you're in pain and hurting physically or emotionally, isn't it? Life can look different through the grid of suffering. Oh, how quickly you can forget to rely on God's faithfulness during those hard times. Yet, as I watched a friend going through immense physical pain when cancer spread relentlessly throughout her body, I saw how the only thing that got her through each day was her unwavering faith in God and His promises. She had no assurance and no answers of what tomorrow would bring, but she chose daily to focus on Christ, and not her pain.
The story of Job (as told in the Old Testament), can help you focus and keep perspective at a time in life when there are no answers. He lost everything--his possessions, his home, even his children. He also suffered from a horrible disease. Job asked "why" many times. There is usually no easy answer to the reason for our suffering, pain, or hurt. Sometimes we simply have to rely on God's promises, instead of explanations.
By being faithful to God, Job learned of God's faithfulness. His faith did not lie in his circumstances, nor in speculative explanations, but in his encounter in faith with an all-powerful and all-knowing God. Job wanted to reason with God, but He learned to rest in God. His faith kept him going. In spite of his suffering - his life, faith, and hope were in God.
My friend had the same faith, and the same hope in God as Job did. She did not have all the answers, but she had Jesus, and that was enough for her.
Scripture to Remember: And after you have suffered for a little while, the God of all grace, who called you to His eternal glory in Christ, will Himself perfect, confirm, strengthen and establish you.  I Peter 5:10
Wait on the Lord. Trust Him. You cannot measure the greatness of God (Job 11:7-9), but you can immerse yourself in the measureless love and power of God. (Ephesians 3:14-21)
Question to Consider: Will I rely on God's faithfulness and trust in His promises when there are no answers?
Prayer: Oh Lord, give me your strength, your grace, and your mercy at this time in my life. Help me to rely on your promises, and remember your faithfulness.
Thought for the Day: In spite of my physical or emotional pain, I choose to cling to Jesus.