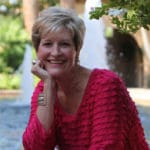 If you're like me, and have experienced a life-changing loss, the holiday season could look and feel different to you. You might somehow want to escape all the memories, traditions, and decorations. It's just too hard, and you're just too numb to face the pain of what will never be the same again.
As many of you already know, my life-changing loss was the death of my beloved husband, Bill. Your loss may be different from mine, but it can still be life-changing. It could be a job loss, the loss of your home and your possessions through a natural disaster, or the loss you experience from having to move away from family, friends, and all that is familiar. Perhaps it's the loss that comes with divorce, a broken relationship, a deployed spouse, or a debilitating illness. You too, have probably asked yourself, "How am I going to get through the holidays?"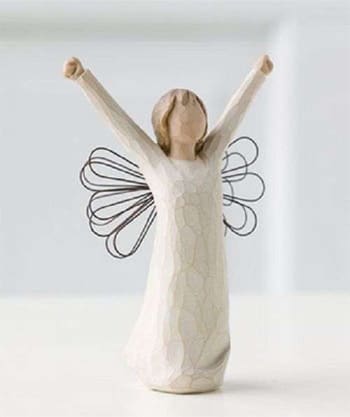 A friend gave me a little wooden angel that sits on my kitchen counter. She has both arms stretched out, and raised above her head as if to say, "Yes, I can!" Every morning when I walk into my kitchen that little angel is a visual reminder that I want to be a woman who, in the midst of life-changing loss, says, "Yes, I can!"
I can be grateful this holiday season for immeasurable blessings, in spite of my emptiness—and so can you.  
I can focus, not on my loss, but on the undeniable faithfulness of God, regardless of my circumstances – and so can you.  
I can trust Him in all things—and so can you.
I can lift up my hands with praise for a Savior who comforts and soothes me in my loss like none other—and so can you.
This much I know: God will not leave us or forget us in our loneliness, pain, or suffering. His mercies are indeed new every morning.
By claiming these truths, my friends, we can get through the holidays. We can also create new memories, start different traditions, and choose to decorate less.
May you feel God's presence and peace this holiday season as you focus on the birth of our Lord and Savior, Jesus Christ.
From My Heart to Yours,