Articles, devotions, and links to encourage you
*Articles updated monthly
In the midst of challenging circumstances, gratitude for even the smallest things - a cool breeze, bird song, a beautiful sunset - can give you new perspective and lift your spirits. What can you be grateful for? Have you thanked God for them? Listen or download
__________________________________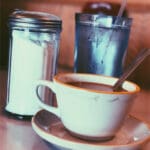 From light-hearted musings to challenges every woman faces.
This month: Kindness in a Cup
In an ordinary diner, an amazing waitress was an unexpected reminder to show kindness and care to all. Susan Miller will always remember Amazing Crystal.  Read on
__________________________________
3 steps to move forward with your life...
If there is a situation, a person, or an emotion that you want to change, but can't, what can you learn from it? Sit a while with this feeling. What does it reveal to you about yourself? A need to control? A sense of fear? The desire to run away, to avoid? Take the first step...
__________________________________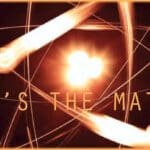 This month: What's the Matter?
Jesse longed to matter to others in her new home town. She longed to feel significant and important to others. "The heart of the matter," she realized, "was that I wasn't looking to serve the God to whom I matter no-matter-what BUT that I was serving the god of mattering. It wasn't enough that I mattered to my family or a few friends here in Georgia. I wanted to matter to more. Pride has many tentacles and the need to matter had gripped me. More
__________________________________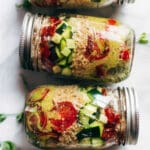 This month: 21 Mason Jar Meals That'll Make Meal Prep Way More Manageable
No longer just for jams and preserves, mason jars are actually godsends when it comes to meal prepping. Not only do they give your food a magazine cover-worthy appearance, but they also allow you to pre-portion your eats for the week, are easily microwavable if you need to reheat the contents, and are even oven-safe. Go now
__________________________________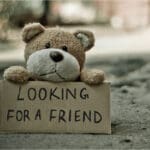 This month: Uprooted Women Like Me
"Here I was, wanting to run away, but so desperate for friends that I made myself find the room for the After the Boxes Are Unpacked study. I cautiously entered and heard, 'Welcome and come in!' The room was filled with others just like me ― newcomers to the desert. Relief flooded my body and I knew I was where I needed to be.  Go now
__________________________________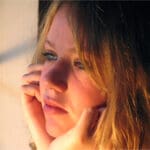 This month: When Your Teen Doesn't Want to Move
Whether it's one move or 14 moves, uprooting teens involves emotions over the loss of relationships and activities and their fear of the unknown. While we usually can't prevent the move, we can help our teens ease into the transition so they adjust well. Go now 
__________________________________
Free download of 5 Things Every Newcomer Needs to Know, a one-time discount in the Just Moved Shop, email contact with other JMC members in your area (with your permission), access to discussion and connection in the Just Moved Community Facebook group, and more!
__________________________________
Sign up to receive Weekly Words of Encouragement
Brief encouragement that arrives in your email inbox every week.
__________________________________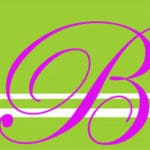 In the current issue of Bloom:
Have you been uprooted by a move or other major life change? Consider this issue as part of your road map for successfully navigating the twists and turns of life. You'll find encouragement for your mind, heart, and spirit, as well as practical ideas that you can implement today.
View the latest issue of Bloom. Bloom is free and is mailed three times a year. If you're not on our mailing list to receive Bloom, sign up now!
__________________________________
Susan answers some of the most common questions about the impact of a move on emotions, marriage, family, loneliness, and cross-cultural moves.
___________________
Rock Point Church in Queen Creek, AZ
Group Leader, Julee Dilley, says, "Love these ladies so much!!! After graduation, we will be continuing with summer book club, play-dates for mom's with young kids, and even a hike in two weeks!" 
__________________________________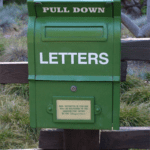 Your emails, letters and social media posts to Just Moved Ministry
__________________________________
We'd love to hear from you! How has God used a move or other major change in your life? Write about it and send it to Ann: akelley@justmoved.org or mail to Just Moved Ministry, 8010 E Morgan Tr., Scottsdale, AZ 85258
__________________________________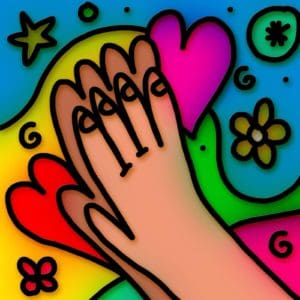 We have a prayer team that will pray for you for 30 days! Send your prayer request to prayerrequest@justmoved.org