Articles of hope and links to encourage you
*Articles updated monthly
This month: Parenting with Fun, Empathy, Assurance, and Resolve - interview with behavior specialist, Sharoya Ham
Susan Miller interviews Sharoya Ham, a Compassionate Parent Coach and Behavior Specialist with 25 years of experience. Sharoya is the Founder of Embrace Behavior Change and specializes in helping parents move from a state of overwhelm to a place of calm and confidence.  Listen or download
__________________________________
From light-hearted musings to challenges every woman faces.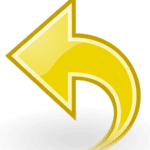 This month: A Do-over Day
Ever had one of those days, or even one of those weeks, when you just couldn't seem to pull yourself, or your life, together? True confession. I have, and it's not a pretty picture of me.  Read on
__________________________________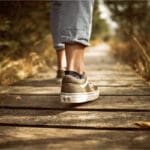 This month: 3 steps toward courage
Are you lacking courage for a task, a conversation, a move, a difficult decision, an uncertain future? Take one step at a time. Meet each thing that comes up. Resist the temptation to imagine the worse. The worse thing may never happen. Take the first step...
__________________________________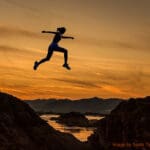 This month: Take courage!
Courage is most often made up of many small decisions and actions to move forward when your mind is telling you to run away. It takes courage to attend a gathering where you know no one, to speak up for someone else, to live with uncertainty, or to start over in a new town.
God's admonition to be strong and courageous is inspiring, but what if I'm at the end of myself and I don't have it within me to get up in the morning, let alone be strong and courageous? How do I muster up courage and strength?  More
__________________________________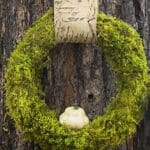 This month: Make a harvest wreath in one hour
Buying a fall wreath can be expensive. Making a fall wreath can be a challenge and also expensive. Create this fall wreath with a short list of supplies and simple steps from diyprojects.com.   Go now
__________________________________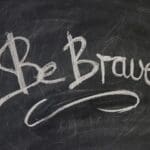 This month: Courage to surrender
When Leah and her family moved to a new town, she needed to muster up courage to make new friends. All was going well until eight months later when the family had to move again. Leah writes, "I didn't have the courage nor the energy to meet new people; I had already done that several months ago. I didn't want to explore the area around me because knowing no one at church and local stores represented loneliness for me. Somehow, I had to find bravery to begin meeting people."  Read Leah's story
__________________________________
This month: Tips for practicing courage in your relationships
In a world saturated with images of action-figure bravado, we may mistakenly believe that courage is the absence of fear. Instead, it is the capacity to think, speak and act despite our fear and shame. These 5 behaviors require enormous courage. It is never easy to experiment with bold new behaviors because there is always a powerful pull to stay with habitual, safe old ways.  Read on
Free download of 5 Things Every Newcomer Needs to Know, a one-time discount in the Just Moved Shop, email contact with other JMC members in your area (with your permission), access to discussion and connection in the Just Moved Community Facebook group, and more!
__________________________________
Sign up to receive Weekly Words of Encouragement
Brief encouragement that arrives in your email inbox every week.
Haga clic aquí por Aliento semanal en español y encuentre un mensaje de esperanza en su bandeja de entrada cada semana.
__________________________________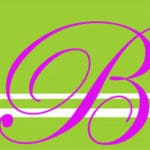 In the current issue of Bloom: Live with open hands
When we feel we don't have enough or are not enough, we grab onto whatever will make us feel safe and secure. But we can learn to live with open hands. This issue of Bloom will get us started.
Don't rush through this issue. Each article contains an opportunity to pause, consider, and invite God into your experience.  Read on
Bloom is free and is mailed three times a year. It can be mailed to your home or emailed to you as a digital copy. If you're not on our mailing list to receive Bloom, sign up now!
__________________________________
We've gathered some of the best articles in our 26 years of ministry. These articles cover issues commonly faced by women who have been uprooted by a move. Topics include making new friends, moving with kids, your emotions, self-care, regaining your sense of identity, marriage, and more!
_____________________

Susan answers some of the most common questions about the impact of a move on emotions, marriage, family, loneliness, and cross-cultural moves.
___________________
Every month we feature an After the Boxes are Unpacked study group. These groups that are meeting online and in-person are offering friendship, connection, and the path to emotional well-being and spiritual growth for women who have been uprooted by a move. Check out this month's Spotlight!
__________________________________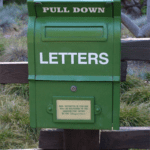 Your emails, letters and social media posts to Just Moved Ministry
__________________________________
We'd love to hear from you! How has God used a move or other major change in your life? Write about it and send it to Ann: akelley@justmoved.org or mail to Just Moved Ministry, 8010 E Morgan Tr., Scottsdale, AZ 85258
__________________________________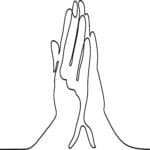 We have a prayer team that will pray for you for 30 days! Send your prayer request to prayerrequest@justmoved.org