Articles, devotions, and links to encourage you
*Articles updated monthly
This month: On the Other Side - interview with therapist, Sandi Rae
Sandi Rae grew up working in her mom's Mexican restaurant in a small town in southern Minnesota. Growing up, Sandi always knew she was loved, but felt somehow 'not good enough'. Despite her training as a mental health professional and her faith in God, she eventually acknowledged her need for professional help in her battle with anxiety and depression and was admitted to a psychiatric unit. Her new book, On the Other Side, offers hope for those struggling with mental illness. Her goal in sharing her story is to help others to understand that they are not alone and that there is hope, calming, and God on the other side. Listen or download
__________________________________
From light-hearted musings to challenges every woman faces.
This month: A Life Lesson From My Daughter
I continue to marvel at the life lessons I learn from my adult children as they teach their children through example. Recently my daughter and I were reminiscing about my grandchildren's early childhood, and she shared with me about her experience at the zoo with my youngest grandson who, at the time, was six years old.  Read on
__________________________________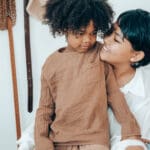 This month: Interruptions
"The great thing, if one can, is to stop regarding all the unpleasant things as interruptions of one's 'own' or 'real' life.  The truth is of course that what one calls the interruptions are precisely one's real life -- the life God is sending one, day by day." - C.S. Lewis  Take the first step...
__________________________________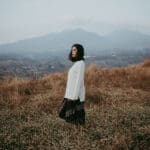 This month: Separation
Separation can go two ways - positive and negative. You can be separated TO something or FROM something. It's nice to be called out (separated) for a special assignment or honor. But being separated from a loved one because of distance or death is painful.  More
__________________________________
This month: Summer Skin Care
Three dermatologists offer their best tips to care for your skin this summer.  Start today
__________________________________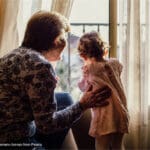 This month: Wetting Our Roots - Healing tears of grief can strengthen roots in Christ
"Our eyes filled with tears and we waved goodbye as our granddaughters and their parents pulled out of the driveway and embarked on the journey to their new home many hours away. We waved until their car disappeared from view, then climbed into our car and sobbed all the way home. We had always been there for one another. No wonder this "loss" was sweeping over us!" Read Martha's story
__________________________________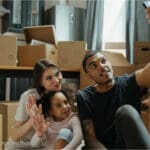 This month: 14 tips to help your kids adjust to a move
Are you moving with kids? Here are 14 ideas from After the Boxes Are Unpacked by Susan Miller that you can use to make the transition go a little bit easier.  Read on
Free download of 5 Things Every Newcomer Needs to Know, a one-time discount in the Just Moved Shop, email contact with other JMC members in your area (with your permission), access to discussion and connection in the Just Moved Community Facebook group, and more!
__________________________________
Sign up to receive Weekly Words of Encouragement
Brief encouragement that arrives in your email inbox every week.
Haga clic aquí por Aliento semanal en español y encuentre un mensaje de esperanza en su bandeja de entrada cada semana.
__________________________________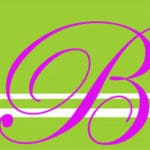 In the current issue of Bloom: Living With Uncertainty
Uncertain times can create feelings of apprehension and fear. This issue of Bloom will provide encouragement and tools to help you be better equipped in times of uncertainty. Read on
Bloom is free and is mailed three times a year. It can be mailed to your home or emailed to you as a digital copy. If you're not on our mailing list to receive Bloom, sign up now!
__________________________________
Susan answers some of the most common questions about the impact of a move on emotions, marriage, family, loneliness, and cross-cultural moves.
___________________
Every month we feature an After the Boxes are Unpacked study group. These groups that are meeting online and in-person are offering friendship, connection, and the path to emotional well-being and spiritual growth for women who have been uprooted by a move. Check out this month's Spotlight!
__________________________________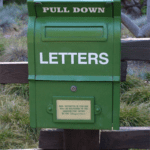 Your emails, letters and social media posts to Just Moved Ministry
__________________________________
We'd love to hear from you! How has God used a move or other major change in your life? Write about it and send it to Ann: akelley@justmoved.org or mail to Just Moved Ministry, 8010 E Morgan Tr., Scottsdale, AZ 85258
__________________________________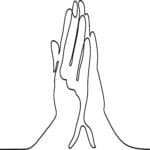 We have a prayer team that will pray for you for 30 days! Send your prayer request to prayerrequest@justmoved.org