Articles, devotions, and links to encourage you
*Articles updated monthly
This month: How Does Your Garden Grow?
If your mind and heart were a garden what would they look like? Is the path choked with weeds? Are the flowers withered from lack of water? Is the garden gate closed and the walls impenetrable?
Join Susan as she walks you through your "garden" to help you identify weeds that choke out gratitude, withered flowers that are thirsty for care and attention, and walls that keep others out. God offers a way to restore your garden - your heart and mind.   Listen or download
__________________________________
From light-hearted musings to challenges every woman faces.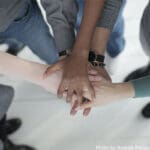 This month: We "get to" every day!
There are plenty of things in life we have to do. Make the choice to change your thinking, and even your heart, about what you get to do! Read on
__________________________________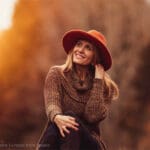 This month: What Were Your Expectations?
Think about your expectations and their effect on your happiness. Disappointment can develop very quickly unless your focus is Christ-centered and not on what you have or don't have.  Take the first step...
__________________________________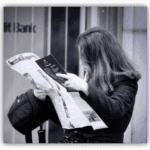 This month: Surprises in Unfamiliar Places
When I feel like I've lost my way spiritually, it can make me anxious and miserable. But instead of assuming that God is unfriendly toward me, I need to remember that He is calling me to come closer, to experience His grace, to feel at home with Him again. More
__________________________________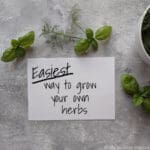 This month: The Easiest Way to Grow Your Own Herbs
Plant your own herb garden with these easy steps. Watch a great, 41-second video that shows you how! Start now
__________________________________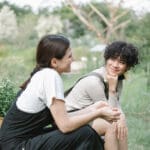 This month: The Reward of Small Talk
Author and military spouse, Brenda Pace, knows all too well the challenges of moving. Military or civilian, we all have a deep desire for good friends who live nearby and with whom we can talk deeply. Finding that kind of friend often requires patience and the willingness to begin with … "small talk."  Read Brenda's story
__________________________________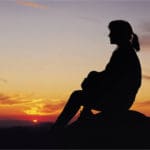 This month: 15 Simple Ways to Overcome Distraction to Focus Your Attention on God
Do you find it a challenge to listen to God, to calm your mind when your thoughts and tasks pull you many different directions? Overcome distraction and focus your attention on God with the simple ideas in this post. Author and speaker, Ginger Harrington, offers practical tips to help you listen to God and develop spiritual attention, as you become more aware of his presence.  Read on
Free download of 5 Things Every Newcomer Needs to Know, a one-time discount in the Just Moved Shop, email contact with other JMC members in your area (with your permission), access to discussion and connection in the Just Moved Community Facebook group, and more!
__________________________________
Sign up to receive Weekly Words of Encouragement
Brief encouragement that arrives in your email inbox every week.
Haga clic aquí por Aliento semanal en español y encuentre un mensaje de esperanza en su bandeja de entrada cada semana.
__________________________________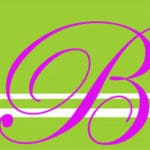 In the current issue of Bloom: Waiting
In the latest issue of Bloom we look at WAITING. Why is it so hard to wait? What are the roadblocks, self-awareness cues, and practices to following God's invitation to wait? Plus 7 steps to help us feel less overwhelmed and stuck while we're waiting.  Read on
View the latest issue of Bloom. Bloom is free and is mailed three times a year. If you're not on our mailing list to receive Bloom, sign up now!
__________________________________
Susan answers some of the most common questions about the impact of a move on emotions, marriage, family, loneliness, and cross-cultural moves.
___________________
Every month we feature an After the Boxes are Unpacked study group. These groups that are meeting online and in-person are offering friendship, connection, and the path to emotional well-being and spiritual growth for women who have been uprooted by a move. Check out this month's Spotlight!
__________________________________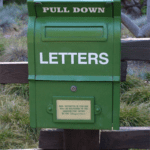 Your emails, letters and social media posts to Just Moved Ministry
__________________________________
We'd love to hear from you! How has God used a move or other major change in your life? Write about it and send it to Ann: akelley@justmoved.org or mail to Just Moved Ministry, 8010 E Morgan Tr., Scottsdale, AZ 85258
__________________________________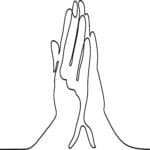 We have a prayer team that will pray for you for 30 days! Send your prayer request to prayerrequest@justmoved.org