Articles, devotions, and links to encourage you
*Articles updated monthly
When circumstances are tough you might be tempted to pull into an emotional lockdown. It can feel safer to shut down emotionally and pull back from everything and everyone. Injury or illness can lead to a physical lockdown. There are steps you can take to break free. Listen or download
__________________________________
From light-hearted musings to challenges every woman faces.
This month: Standing in Line at the Check-out Counter
Every time I'm waiting in line with the magazine covers screaming "pick me," I have to remind myself of the source of my identity, my self-worth, and my confidence. These things come from Jesus Christ, not from what I see and hear in the magazines and advertisements.  Read on
__________________________________
3 steps to move forward with your life...
Your problem is how you are going to spend this one and precious life you have been issued.  Take the first step...
__________________________________
This month: Left Behind - The Other Side of Moving Season
I am fine to spend time by myself. However, in the spirit of being real, I confess I would much rather spend my time with someone. You know, the whole plight of an extrovert thing! I am not talking about being alone in the physical sense, however. Today, I am talking about that deep, heart feeling of being alone. Alone regardless of who you are with or where you are. Alone even when surrounded by people. More
__________________________________

This month: How to Make Your Move Easier for Your Family
When we leave behind a home, especially one we've lived in for a long time, we also leave behind all those years spent enjoying it. It can be emotional to walk away. Settling into a new home that carries traces of its previous owners also can take time. So in the rush and chaos of moving, take time to celebrate the home you're leaving and get set to enjoy the place you're moving into with these tips for easing the transition.   Go now
__________________________________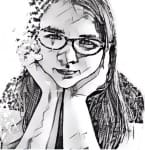 This month: Providential Perseverance
I'm hoping we stay put, but no matter where we move, God will provide us with the right support, people, and friends to persevere through that next thing.  Read more
__________________________________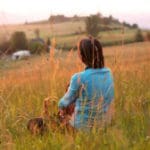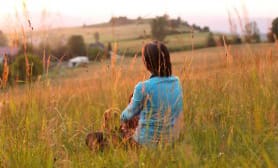 This month: 4 Things to Remember As You Approach Your Move
Moving is a huge task, one that can overwhelm even the most seasoned mover, used to packing up a house. But God is in the process, and He wants to love you and guide you through it.  Go now 
__________________________________
Free download of 5 Things Every Newcomer Needs to Know, a one-time discount in the Just Moved Shop, email contact with other JMC members in your area (with your permission), access to discussion and connection in the Just Moved Community Facebook group, and more!
__________________________________
Sign up to receive Weekly Words of Encouragement
Brief encouragement that arrives in your email inbox every week.
__________________________________

In the current issue: Where do you turn when you're fearful or anxious? You don't have to be facing down danger to be gripped by fear. Fear can be a natural response any time you're plunged into uncertainty. How can you respond to fear and anxiety and even learn from these emotions? Don't miss the latest issue of Bloom.

View the latest issue of Bloom. Bloom is free and is mailed three times a year. If you're not on our mailing list to receive Bloom, sign up now!
__________________________________
Susan answers some of the most common questions about the impact of a move on emotions, marriage, family, loneliness, and cross-cultural moves.
___________________
Highlands Church in Scottsdale, AZ
__________________________________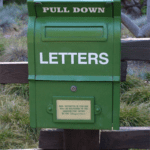 Your emails, letters and social media posts to Just Moved Ministry
__________________________________
We'd love to hear from you! How has God used a move or other major change in your life? Write about it and send it to Ann: akelley@justmoved.org or mail to Just Moved Ministry, 8010 E Morgan Tr., Scottsdale, AZ 85258
__________________________________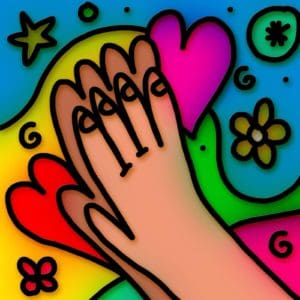 We have a prayer team that will pray for you for 30 days! Send your prayer request to prayerrequest@justmoved.org