Articles, devotions, and links to encourage you
*Articles updated monthly
Major life change can have a positive impact on your life. Susan Miller invites you to examine how you're doing physically, emotionally, and spiritually and offers ideas for you to start investing in these areas TODAY.   Listen or download
__________________________________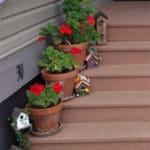 From light-hearted musings to challenges every woman faces.
This month: A Bittersweet Goodbye
It's never easy to let go of something that has become a part of your life and your memories. Susan says goodbye to a home full of memories she will cherish.  Read on
__________________________________
3 steps to move forward with your life...
This month we go back to the source ― After the Boxes Are Unpacked by Susan Miller ― of our 3-step process of letting go, starting over, and moving forward with life.
This is a process and does not happen quickly nor do the steps occur simultaneously. Susan walks you through the process in After the Boxes Are Unpacked.   Take the first step...
__________________________________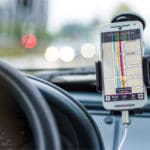 This month: Navigation Lessons
As Penny made her way around her new home town of Atlanta, she was ever grateful for the guiding voice of her gps. Even better, were the creative routes recommended for avoiding traffic snarls. Often these routes were much more beautiful and enjoyable and she would have missed them if she hadn't heeded the calm voice of her guide. This has become a picture for Penny of the 'rerouting' God has done in her life. Without those detours she would have missed important and unexpected blessings.  More
__________________________________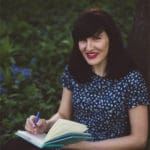 This month: The Health Benefits of Journaling
There is evidence to show that writing in a journal regularly is good for your health! Benefits may include strengthening your immunity and reducing stress.  Go now
__________________________________

This month: Just As I Am
As Sharoya faced yet another move and was crying out to God, a poem "flowed out of [her] fingers." Thankfully, she shared it with us and we are grateful to be able to share it with you.  Go now
__________________________________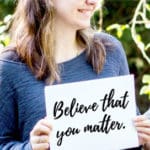 This month: You Matter: 10 ways to love yourself and care for your soul
Author and speaker Ginger Harrington reminds women of their worth and offers important ways to care for yourself.  Go now 
__________________________________
Free download of 5 Things Every Newcomer Needs to Know, a one-time discount in the Just Moved Shop, email contact with other JMC members in your area (with your permission), access to discussion and connection in the Just Moved Community Facebook group, and more!
__________________________________
Sign up to receive Weekly Words of Encouragement
Brief encouragement that arrives in your email inbox every week.
__________________________________

In the current issue of Bloom:Play is not just for kids. Play came naturally for you when you were a child, but now that you're an adult, life can seem more about survival. Who's got time to play? But research reveals that play is essential for the health and well-being of individuals and for healthy relationships. Play is a powerful antidote to stress, pain, and conflict. Play is a boost to your brain, creativity, and energy. And couples (and families) who play together, stay together. All this, plus identify your play type!

View the latest issue of Bloom. Bloom is free and is mailed three times a year. If you're not on our mailing list to receive Bloom, sign up now!
__________________________________
Susan answers some of the most common questions about the impact of a move on emotions, marriage, family, loneliness, and cross-cultural moves.
___________________
Austin Ridge Bible - Dripping Springs in Austin, TX
Leader Michelle Wells wrote, "Thank you for a wonderful program which was so easy to follow and were the perfect words these ladies needed to hear each week.  I am so excited about and can't wait to meet the new ladies that God has planned for our September class!
__________________________________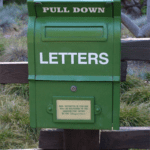 Your emails, letters and social media posts to Just Moved Ministry
__________________________________
We'd love to hear from you! How has God used a move or other major change in your life? Write about it and send it to Ann: akelley@justmoved.org or mail to Just Moved Ministry, 8010 E Morgan Tr., Scottsdale, AZ 85258
__________________________________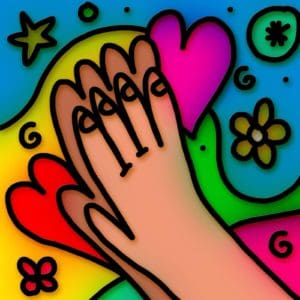 We have a prayer team that will pray for you for 30 days! Send your prayer request to prayerrequest@justmoved.org