Articles, devotions, and links to encourage you
*Articles updated monthly
This month: On the Other Side - interview with therapist, Sandi Rae
Sandi Rae grew up working in her mom's Mexican restaurant in a small town in southern Minnesota. Growing up, Sandi always knew she was loved, but felt somehow 'not good enough'. Despite her training as a mental health professional and her faith in God, she eventually acknowledged her need for professional help in her battle with anxiety and depression and was admitted to a psychiatric unit. Her new book, On the Other Side, offers hope for those struggling with mental illness. Her goal in sharing her story is to help others to understand that they are not alone and that there is hope, calming, and God on the other side. Listen or download
__________________________________
From light-hearted musings to challenges every woman faces.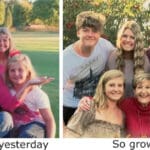 This month: Be the first to blink: choose to initiate in your relationships
There are times in our lives when we have to "blink" and make the first move in a relationship. It could be something as little as initiating a lunch with one of our children or grandchildren.
Or it could be a big life-changing blink.  Read on
__________________________________

This month: Making new friends
"You can make more friends in two months by becoming interested in other people than you can in two years by trying to get other people interested in you." ―Dale Carnegie.
3 steps to help you get started in making new friends. Take the first step...
__________________________________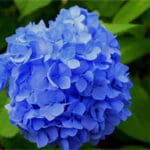 This month: Pursue hope
We are no longer locked down [by the pandemic], but life continues to be full of shocks and surprises of many kinds, doesn't it? I understand. There are some days where I still struggle to trust God completely even though I love Him so very, very much.
But there is still beauty around us to collect and focus on...  More
__________________________________
This month: Green tea and blood pressure
Green tea does a great job in maintaining overall health. It is not only anti-cancer, anti-bacterial, but it is also renowned for its powerful anti-oxidant property. Many people take it regularly not just to prevent cancer, but also Parkinson's disease, kidney stones, avoid constipation, relieve bad breath and fight cavities. Sounds like a 'super-drink' right? What about green tea and blood pressure?  Learn more
__________________________________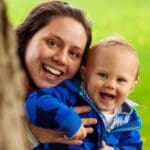 This month: Learning to trust God with my move
Jessica was 6 months pregnant with an 18-month-old daughter. In a matter of months, the family had to move not once, but twice from one state to another. Jessica was struggling with loneliness and living in a new town. She felt completely alone. Then she reached out to Just Moved Ministry...  Read Jessica's story
__________________________________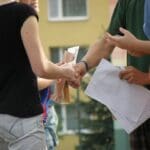 This month: Advantages to being new
If you've recently moved, you might be tempted to focus on the things about moving that are hard. Post this list from After the Boxes Are Unpacked by Susan Miller to remind you of the benefits of starting over in a new community. Read on
Free download of 5 Things Every Newcomer Needs to Know, a one-time discount in the Just Moved Shop, email contact with other JMC members in your area (with your permission), access to discussion and connection in the Just Moved Community Facebook group, and more!
__________________________________
Sign up to receive Weekly Words of Encouragement
Brief encouragement that arrives in your email inbox every week.
Haga clic aquí por Aliento semanal en español y encuentre un mensaje de esperanza en su bandeja de entrada cada semana.
__________________________________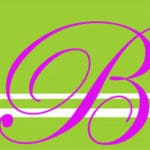 In the current issue of Bloom: Living With Uncertainty
Uncertain times can create feelings of apprehension and fear. This issue of Bloom will provide encouragement and tools to help you be better equipped in times of uncertainty. Read on
Bloom is free and is mailed three times a year. It can be mailed to your home or emailed to you as a digital copy. If you're not on our mailing list to receive Bloom, sign up now!
__________________________________
Susan answers some of the most common questions about the impact of a move on emotions, marriage, family, loneliness, and cross-cultural moves.
___________________
Every month we feature an After the Boxes are Unpacked study group. These groups that are meeting online and in-person are offering friendship, connection, and the path to emotional well-being and spiritual growth for women who have been uprooted by a move. Check out this month's Spotlight!
__________________________________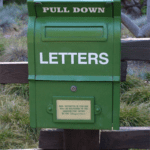 Your emails, letters and social media posts to Just Moved Ministry
__________________________________
We'd love to hear from you! How has God used a move or other major change in your life? Write about it and send it to Ann: akelley@justmoved.org or mail to Just Moved Ministry, 8010 E Morgan Tr., Scottsdale, AZ 85258
__________________________________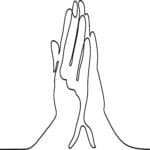 We have a prayer team that will pray for you for 30 days! Send your prayer request to prayerrequest@justmoved.org