Articles, devotions, and links to encourage you
*Articles updated monthly
The Emotional Impact of a Move. Expect to grieve after a life change, especially after a move. Don't lose hope. God is with you and will grow you through this time in your life. Listen or download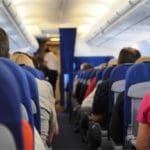 From light-hearted musings to challenges every woman faces.
This month: Charlie and Rita. A Love Story.
Ready to settle in to a quiet 4-hour flight, Susan was about to discover that God had her in Row 6, Seat C for an important reason. Read on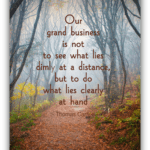 3 steps to move forward with your life...
God asks us to be fully present in the moment and leave the uncertainties of the future to Him.
Take the first step...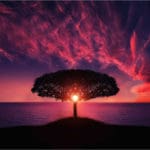 This month: A Taste of Home
After 15 moves in my married life with a family, I have come to find that earth is a temporary place. I have truly found that my home is in heaven and that I am just passing through. But I can bloom where I'm planted. Not because I've planted into geographical soil, but because I'm firmly planted in God's soil, in Christ, and in His love.  Read on 
This month: The Family Meeting - making a PLAN to enjoy the holidays
Does the stress of the holidays detract from your enjoyment of them? Ann Kelley tried something last year that resulted in the most relaxed and enjoyable Christmas she'd had in a very long time. It's something you can do too. Go now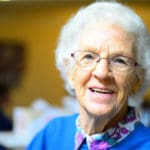 This month: Be Open When it Comes to Making New Friends
Beth never dreamed that an 80-year-old woman with Parkinsons would become one of her dearest friends in her new home town. "Be willing to open yourself up to a new friend. Be vulnerable and start forming a history together. Look for friends who might not fit your typical friend mold. You never know who will become one of your dearest friends."   Read more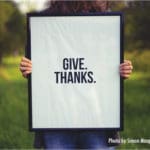 This month: Celebrating Thanksgiving After a Move
When you move, the memories of family and friends you've left behind come to mind so vividly over the holidays. You may be facing the holidays in a new place, a different home, and possibly alone without family and friends. Try these 7 tips to help you in your transition at this time of the year.  Go now 
Free download of 5 Things Every Newcomer Needs to Know, a one-time discount in the Just Moved Shop, email contact with other JMC members in your area (with your permission), access to discussion and connection in the Just Moved Community Facebook group, and more!
Sign up to receive Weekly Words of Encouragement
Brief encouragement that arrives in your email inbox every week.

In the current issue:
Multitasking, being present to the moment, technology and its hold on our lives, and the tyranny of the urgent.
View the latest issue of Bloom. Bloom is free and is mailed three times a year. If you're not on our mailing list to receive Bloom, sign up now!
Susan answers some of the most common questions about the impact of a move on emotions, marriage, family, loneliness, and cross-cultural moves.
Fort Carson PWOC (military) in Colorado Springs, CO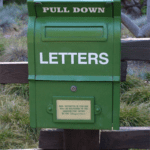 Your emails, letters and social media posts to Just Moved Ministry
We'd love to hear from you! How has God used a move or other major change in your life? Write about it and send it to Ann: akelley@justmoved.org or mail to Just Moved Ministry, 8010 E Morgan Tr., Scottsdale, AZ 85258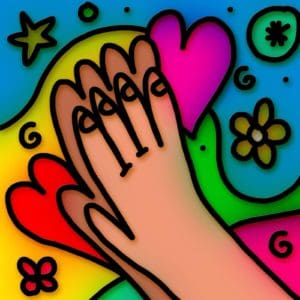 We have a prayer team that will pray for you for 30 days! Send your prayer request to prayerrequest@justmoved.org