July 2020
by Polly Wick
Redefinition is a nightmare," says Anne Lamott. "We think we've arrived, in our nice Pottery Barn boxes, and that this or that is true. Then something happens that totally sucks, and we are in a new box, and it is like changing into clothes that don't fit, that we hate."
When redefinition is forced upon you, you're faced with two choices: hang on tight to what was, resist the change with increased self-will, or let go to what is, even though it comes without a map or guarantee.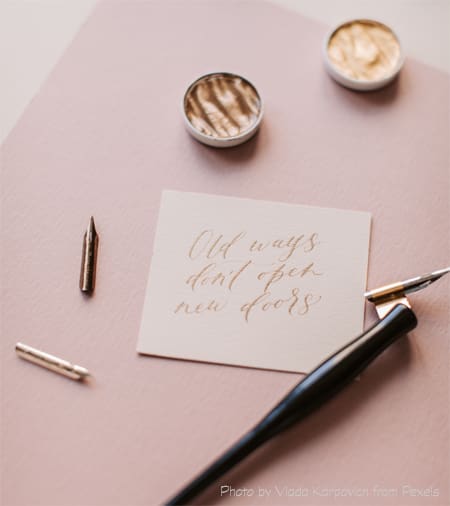 Have you woken up to a life you don't recognize? Do you feel like a stranger in your carefully planned out, once comfortable life? Are you scared to death about your future? Do you wish you could climb back into the comfortable place of before?
The "what is," even though painful, could turn out to be a turning point that is good for you.
Eugene Peterson writes, "When the  superfluous is stripped away we find the essential and the essential is God. Normal life is full of distractions and irrelevancies. Then catastrophe: Dislocation. Exile. Illness. Accident. Job Loss. Divorce. Death. The reality of our lives is rearranged without anyone consulting us or waiting for our permission. We are no longer at home."
I found myself no longer "at home" a year after my second child was born. My baby girl was sleeping through the night, I was wide awake. Insomnia abruptly hit my nice little, dreamed-about, normal life. The irrelevancies and distractions of daily life were rearranged pretty quickly. Insomnia is torture. I'll never forget the unasked-for change and pain it brought. There was no way out but through.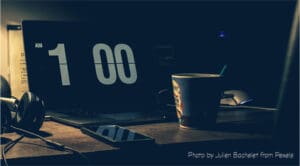 Feelings and issues from childhood that I'd put aside or unknowingly stuffed, began to percolate to the surface. Unwanted feelings of anger, resentment, and sadness were awakened – not in the manageable light of day, but instead, when I was dead tired but awake in the wee hours of the morning. The good advice that promised to help, sifted down to what worked: journal, meditate, and walk.
In desperation, I added kneeling by my bed in prayer. I released to Jesus what I could not control – my life falling apart due to lack of sleep and profound change. I reluctantly accepted my new life, now in God's hands, and began to pursue Him in my journal, walking in silence, and meditating upon His word. Turns out He was pursuing me!
I'm still trying to work out what in the world He would have me do with this changed life. I guess seeing my life from the end will tell the story. The wake-up call in the 80's was pivotal and good for me, as it turns out.
What about you? Are you faced with a turning point? Are you open to a road less taken? 
As my mom often said, this too shall pass, and it will. The opportunity for a changed life, awake to what really matters, will pass. If you hear from the Lord today, don't harden your heart. Don't go back to sleep.
My child, I have a message for you today; let me whisper it in your ear, that it may gild with glory any storm clouds which may arise, and smooth the rough places upon which you may have to tread. It is short, only five words, but let them sink into your inmost soul; use them as a pillow on which to rest your weary head. This thing is from Me.

- Streams in the Desert

For what has happened is my doing!" 1 Kings 12:24
Polly lives with her husband in Scottsdale, AZ. She tends to Polly's Pies, babies, gardens, and prose.