Married to the Military and Multiple Moves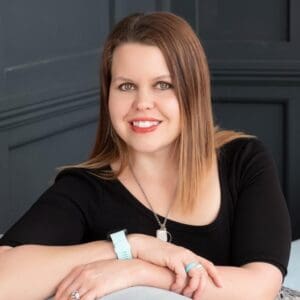 Whether or not you are married to the military, you will be encouraged and inspired by Susan Miller's interview with military spouse, Dr. Sharita Knobloch.
Married 11 years to Brandon and a mom to two children, Sharita has had plenty of opportunity to experience the joys and challenges of the "milspouse" life and the multiple moves they've been required to make.
Sharita began empowering military spouses early in her milspouse journey, serving as Soldier and Family Readiness Group Leader, then as the Protestant Women of the Chapel President. In 2019, she became the Owner and Commander of Army Wife Network, a leading source of quality, helpful information designed to engage, educate, encourage, and empower military spouses and service members across all military branches.
In 2020, she was named Armed Forces Insurance Fort Bliss Military Spouse of the Year. She holds her Doctor of Education in Community Care and Counseling: Pastoral Counseling from Liberty University. Sharita is also a writer, speaker, and spiritual leadership coach.
In this interview with Susan, Sharita shares her best advice for every woman making a move (check out the "No-plan Plan"), her favorite Scripture to cling to, the most important step to take to create connection in a new place, plus more.
Sharita also offers specific encouragement for those of us who are not in the military, but know someone who is.
Contact Sharita at sharita.knobloch@gmail.com