A military mover offers insight and tips for a smoother move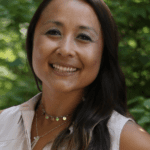 Susan interviews Stephanie Ward, the wife of a military chaplain and mom to two boys. Stephanie and her family have moved several times. One of their moves was particularly difficult when she was pregnant with their second child and her husband's military duties took him away from the family for six months. They were reunited in a new town in time for the birth, but Stephanie struggled with postpartum depression and without friends and family for support.
Throughout this interview Stephanie offers wisdom and insight for others – military and civilian – who have been uprooted by a move. Plus, near the end of the podcast she shares three great tips for a smoother move.
Information and scripture in this podcast:
Living Beyond Postpartum Depression: Help and Hope for the Hurting Mom and Those Around Her by Jerusha Clark
"For the Lord your God is living among you. He is a mighty savior. He will take delight in you with gladness. With his love, he will calm all your fears. He will rejoice over you with joyful songs"( Zephaniah 3:17).
"We can rejoice, too, when we run into problems and trials, for we know that they help us develop endurance. And endurance develops strength of character, and character strengthens our confident hope of salvation. And this hope will not lead to disappointment. For we know how dearly God loves us, because he has given us the Holy Spirit to fill our hearts with his love" (Romans 5:3-5).
"See, I am sending an angel before you to protect you on your journey and lead you safely to the place I have prepared for you" (Exodus 23:20).