Never underestimate the power of simple acts of kindness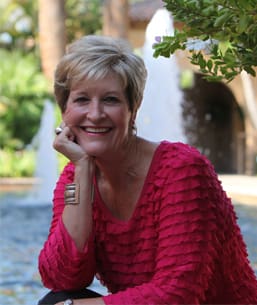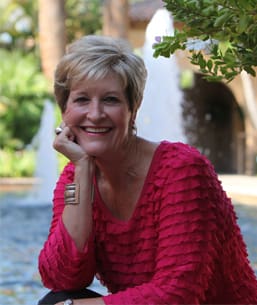 by Susan Miller
People never cease to amaze me with their acts of kindness. I marvel at the creative ideas that can come from simple gestures in life, and then how they begin to blossom into a ministry of kindness and encouragement.
Sometimes doing something kind starts with an idea, and then somehow evolves beyond what you could imagine. Let me share with you the stories about two of my extraordinarily kind friends, Marion and Barb.
Marion's Lemon Ministry
One day, Marion picked some lemons from her tree and squeezed the juice to share with a friend. She shared some with a few more friends and soon word began to spread that Marion was the go-to person for lemon juice. She became known as the "lemon lady.â€
Marion quickly ran out of her own lemon supply and began to ask friends and neighbors who had bountiful lemon trees if they would mind sharing some of their lemons. People began to give Marion bags of lemons, which helped them feel like their surplus was being put to good use for others. Marion and her husband even offered to go to anyone's home and pick lemons off their trees with an official lemon picker they bought for the occasion!
Bags soon overflowed to boxes and Marion's patio was soon filled with juicers and jars. A friend had cute labels made for the mason jars filled with lemon juice—and Marion's Lemon Ministry began! The number of lemons donated to her ministry grew from 100 to 6,000! Marion delivers and gives away countless jars of squeezed lemon juice to encourage women with an unexpected kindness. And it all started with a simple gesture of sharing one lemon.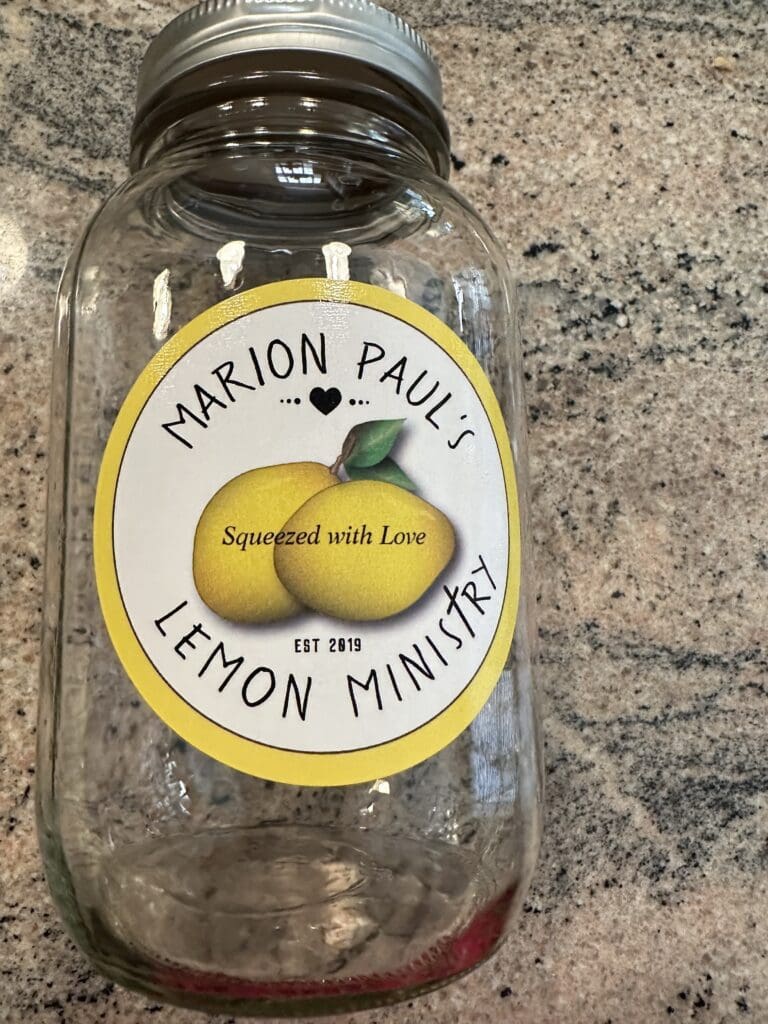 Jars of Joy
Barb's dream of giving flowers to patients in hospitals and hospice facilities started in her kitchen. She gathered vases and jars from thrift stores and from friends and collected flowers at grocery stores that were going to be discarded.
She would pick through the flowers, arrange the best ones in a container, attach a little card that said, Jars of Joy, and personally deliver them to different facilities for their patients.
Barb's Jars of Joy ministry of encouragement and kindness even turned into an ongoing program at a major hospice facility. Now volunteers from a garden club deliver the flowers to places all over the city. In fact, Jars of Joy was even honored by the Arizona Floral Association for repurposing flowers!
Barb said, "If God lays something on your heart, trust his plan, because it will always be bigger than what you can imagine.†And it all started with a simple gesture of sharing one vase of flowers.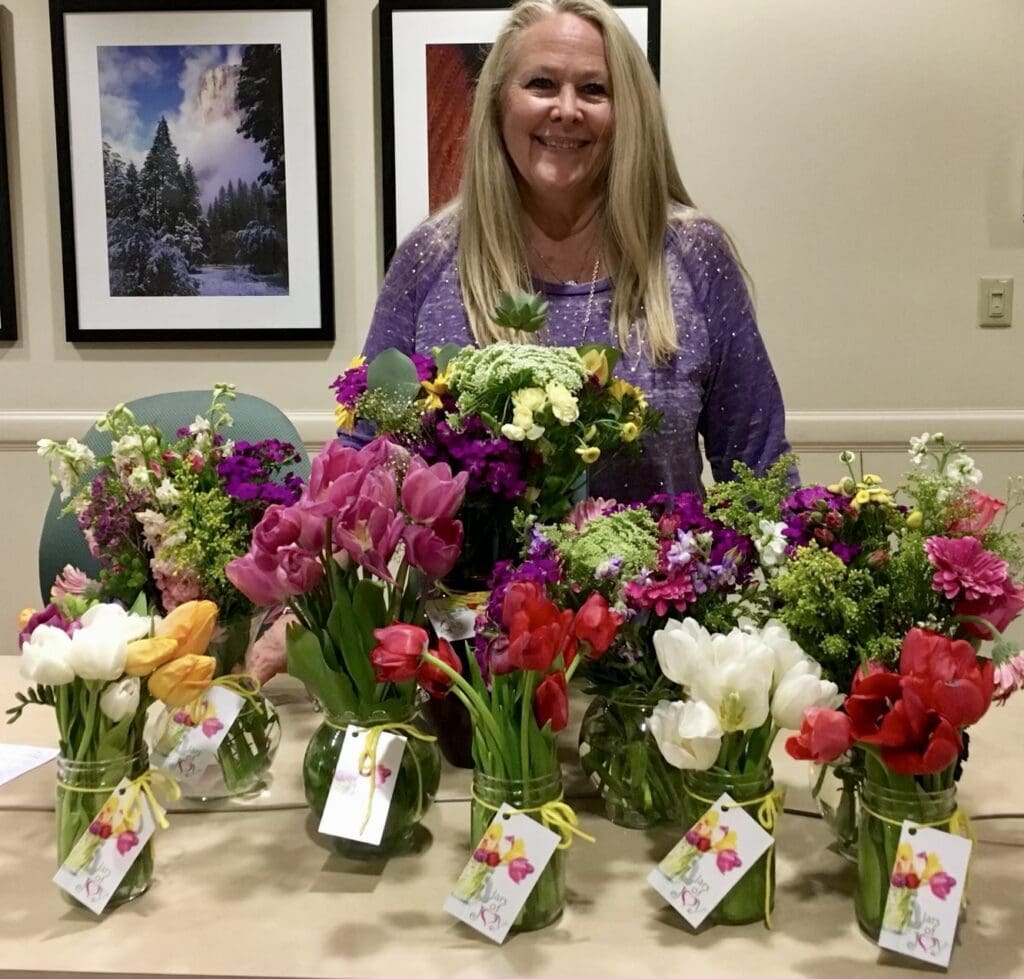 Simple Acts of Kindness
Kindness shown by other simple gestures can be equally as powerful as a jar of lemon juice or a vase of flowers. You might not realize the impact your smile has on someone or how much it means to a friend when you call or send an encouraging note. Even a quick text with an encouraging scripture verse can brighten someone's day.
Just showing up when a friend is in need can be the most powerful kindness of all!
This is a gentle reminder to me, as well as to you, to never forget the power of kindness in someone's life. Start with your family first, then your friends, and those who cross your path during the day.
Spread love everywhere you go: First of all in your own house.

Let no one ever come to you without leaving better and happier.

Be the living expression of God's kindness; kindness in your face,

Kindness in your eyes, kindness in your smile, kindness in your warm greeting.

Mother Teresa
…show mercy and kindness to one another.

Zechariah7:9
Therefore encourage one another, and build up one another…

1 Thessalonians 5:11
May our Lord Jesus Christ himself and God our Father, who loved us and by his grace gave us eternal encouragement and good hope, encourage your hearts and strengthen you in every good deed and word.

2 Thessalonians 2:16
From My Heart to Yours,