Strong emotion can show up out of nowhere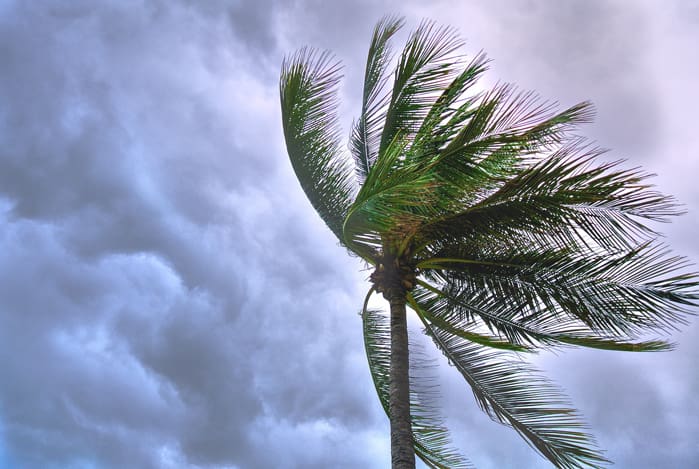 By Dina Matthews
Today I fell apart.
Don't know why, really. I started crying on my way (late) in to work, and by halfway there I knew I was going to have to return home and let this teary beast out. I never enjoy sobbing in public, and I could tell this storm was coming whether I liked it or not.
So I cried my "hellos", grabbed what I needed to work at home, and made a hasty, snotty, exit.
On the drive home, I asked myself and then I asked God what this well of emotion might be about, exactly. I mean, yes, I do have a lot – A LOT – on my plate right now. But who doesn't? And even if I am dealing with a good deal more than the average bear, I have a very active prayer and Bible study life, and am feeling very grateful for the gifts and answered prayers in my life because of it.
But the fact is I come from anxious, depressive people. And this is looking like one of those frustrating, unfair depressive episodes that appears just because it does.
Right in the middle of me getting better at taking all my thoughts captive to Christ.
Just as I'm really embracing the concept of taking tender care of myself during stressful times and giving myself breaks to recharge, especially when the pressure is on.
As I'm finally learning to relax my mind and release middle of the night anxieties and just sleep in peace.
Still…here comes Tropical Storm Melancholia.
I'm doing all that I know to do, being intentional about self-care, and still the storm came.
Sigh.
You have to figure that all of Jesus' friends were asleep in that boat just like he was as they made the night time crossing to the other side of the lake. It had been a long day of preaching, and they needed to recharge before the next long day of serving, healing and preaching some more.
But then the storm hit. Mark 4 tells us that chaos was suddenly upon them, and all but Jesus woke up to worry. When he didn't arise to share their panic, Jesus' friends roused him to ask why he obviously didn't care that they were all about to die.
When Jesus' friends jostled him awake with accusations that he just didn't care if they died right then and there, he immediately issued those two commands: "Peace. Be still."
It seems to me that Jesus was speaking those commands to his friends, and to us, as much as to the wind and waves.
Because storms show up. I don't know where this storm came from today. Doesn't matter, really. It's just here. What matters is that when I focused my thoughts – when I took those blustery, tearful thoughts captive to Christ – I heard him saying, "Peace. Be still."
And in Mark 4, Jesus' continued response was even better.
After he stilled the storm with those three words, he said to his panicky disciples, "Why are you afraid? Have you still no faith?"
Jesus needed no details about the storm. Didn't need to know where it came from or how long it might last. He simply drew a line in the sand between fear and faith and wondered aloud which side of the divide his friends were on.
When my storm hit today, for whatever reason it decided to show up, I asked myself these same questions, "Why are you afraid? Have you still no faith?" And in the middle of the tempest I felt joy, because I know that I do trust that God is working in this and that I do have complete faith in whatever answer He will provide in His time.
So I said to my stormy emotions, "Peace. Be still."
And you know what? The wind ceased and there was calm.
Storms do pass, but Christ remains. Thanks be to God.