God continues to lead and provide for Just Moved Ministry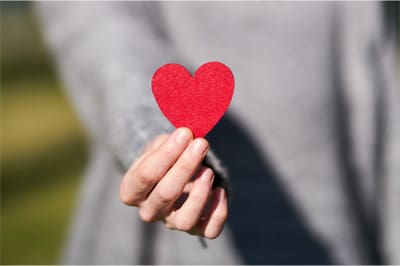 As I reflect on this year with Just Moved Ministry, I am reminded of the scripture, "…Mary quietly treasured these things in her heart and often thought about them." (Luke 2:19 TLB)
I often think about the many ways God continues to bless our ministry and I treasure them in my heart.
He has surrounded me with a faithful, devoted, and committed staff and with volunteers who show up in the life of this ministry to serve God and to serve you, the uprooted woman. They answer the phone, create, coordinate, copy, cut, contact, celebrate, email, fold, label, mail, organize, plan, prepare, pray, run errands, staple, stamp, stick, stuff, ship, and work the computers.
God has enlarged our After the Boxes are Unpacked studies, reaching two-thirds of the United States and spanning the globe in churches, seminaries, neighborhoods, the military, US Embassies, corporate expats, and with missionaries.
He has provided the funds to allow us to continue moving women and their families closer to Christ through people, like you, who have been touched by this ministry.
He has changed lives through our outreach to uprooted women as they come to know Christ and grow in their knowledge of Him. The overflow of our outreach has strengthened marriages in transition and equipped parents in helping their children adjust.
Yes, the Lord has done amazing things for us! What joy! (NLT Psalm 126:3)
Restoration for the uprooted and weary
As I ponder all these things with gratefulness, my thoughts turn to you. You are the heart of this ministry. You are loved and prayed for across the miles. Even though I may not know your name or your face, I know your stories of loneliness, feeling disconnected, and discouragement.
If I could reach out beyond my computer, look into your eyes and touch your hand, I would tell you that you are not forgotten in your maze of moving and transition. The pathway in your new place will eventually become familiar as you begin to start over and move forward with your life.
Yes, it will take effort, perseverance and determination, but you can do it.
How do I know?
I recall a young woman named Mary, who must have had similar emotions when she was uprooted to an unknown place. She went to unfamiliar surroundings, not knowing anyone, to give birth to our Lord and Savior, Jesus Christ. Because of her effort, perseverance, and determination, we have Jesus, the assurance of hope for today and for tomorrow!
Jesus can provide restoration for your weary heart, comfort when you are worn out, and strength when you feel overwhelmed. He can renew your spirit and heal your brokenness. He has done these things for me as an uprooted woman and He can do them for you.
My prayer for each of you this Christmas season is to feel His love, joy, peace, and contentment as you move into the New Year. I'm in your corner, cheering you on! 
…behold, I bring you good news of great joy which shall be for all the people; for today in the city of David there has been born for you a Savior, who is Christ the Lord. (Luke 2:10,11)
Merry Christmas!