The Post-holiday Bomb Cyclone of Emotions
Seek shelter with these 11 steps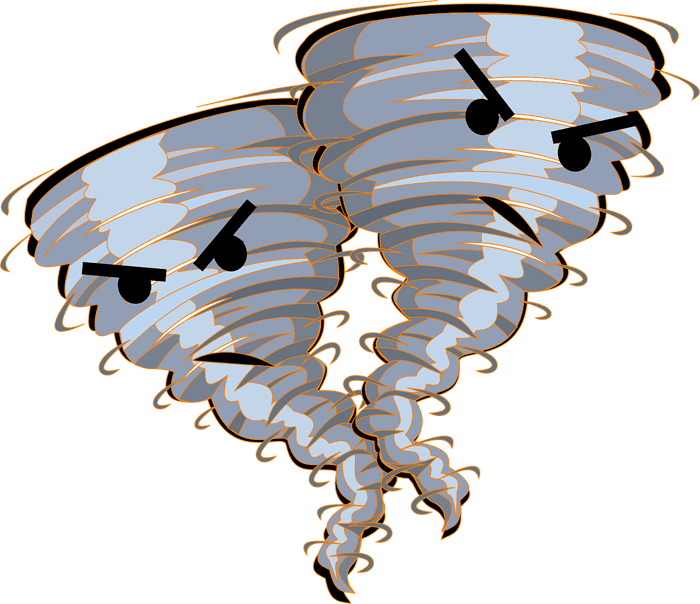 by Jesse Prentiss
All around the nation, women are bracing for a storm of emotions with post-holiday blues in the forecast. As a recent mover, it could be an all out record-breaking bomb cyclone for you.
This winter super storm forms from a drastic drop in the atmospheric pressure.
Saying good-bye to loved ones and familiar things all over again can start a swirling cyclone of emotions in your heart. The atmosphere drops like a bomb when the warm air of days filled with holiday cheer and laughter with friends and family hits the cold empty air of loneliness. As everyone goes separate ways the chilly reality blasts that you still feel unsettled and unconnected.
Doubt, disillusionment and disappointment may freeze your confidence. Struggling with where you belong, feeling misunderstood and being ignored can make it feel like the sun will never shine its warmth again.
So when the bitter bomb cyclone of post-holiday blues and loneliness starts to chill you, don't go out in it, seek shelter in Jesus and allow his truth to still the chill. Reading Psalm 16 was like a hot mug of yumminess in my hand, cuddled under a fuzzy blanket by the fireplace. Even though my emotions are dropping as fast as the temperatures outside, my heart lifted as I snuggled up inside the truth of God's word.
"Keep me safe, O God, for I have come to you for refuge." Refuge from ______ loneliness, destructive comparisons, unmet expectations, and so on and so on. You can fill in your own blank.

"All the good things I have are from you." Counting what you have, not what you don't.

"The godly people in the land are my true heroes. I take pleasure in them!" Surround yourself with positive people.

"Those who chase after other gods will be filled with sorrow. I will not take part…." Haters always be hating. And it's okay if they un-friend you on Facebook (see v. 3 again or jump to v. 5).

"Lord, you alone are my inheritance, my cup of blessing. You guard all that is mine." God is my all in all. He alone is all I really need. He is the defender – even of my relationships and reputation.

"The land you have given me is a pleasant land…" In Texas, even though the land is full of snakes, the sky is full of stars and spectacular sunsets. Even though it seems barren now, trust the land God has put you in was for His good plan and purpose. Look for the unique beauty his creation reveals about Him wherever you live.

"I will bless the Lord who guides me; even at night my heart instructs me." God will guide you to the right people and things at the right time if you follow Him. He is always available, day or night.

"I know the Lord is always with me. I will not be shaken, for he is right beside me." THIS VERSE. I don't care how cold the bomb cyclone drops in your life. THIS VERSE. Your current storm may make you shiver but you will not be shaken. Jesus is always beside you, bask in the warmth of his love.

"No wonder my heart is filled with joy.…" Filled with joy. Not happiness, happiness is dependent on what HAPPENS to you. Joy is a gift from God when you trust him no matter what happens. When our heart is filled with God's joy there is little room for loneliness to live.

"For you will not leave my soul among the dead or allow your godly one to rot in the grave." This points ahead to the resurrection power of Jesus. He brings new life from the grave, he thaws ice, and ordains new life to spring from buried seed. Jesus is light and life, his resurrection broke the power of darkness, decay and death.

"You will show me the way of life, granting me the joy of your presence and the pleasures of living with you forever." Guidance, joy, pleasure. Forever. Sign me up! You might now know where you belong in this new city yet but God will show you the way of your new life. Regardless of your state, city or neighborhood, you can experience the joy of His presence and the pleasures of living with Him.
Praying that, even though the bomb cyclone of post-holiday blues hits hard and cold, the warmth of His presence and love will shelter you and give you hope for brighter days ahead.