Beat the Summer Heat of Emotion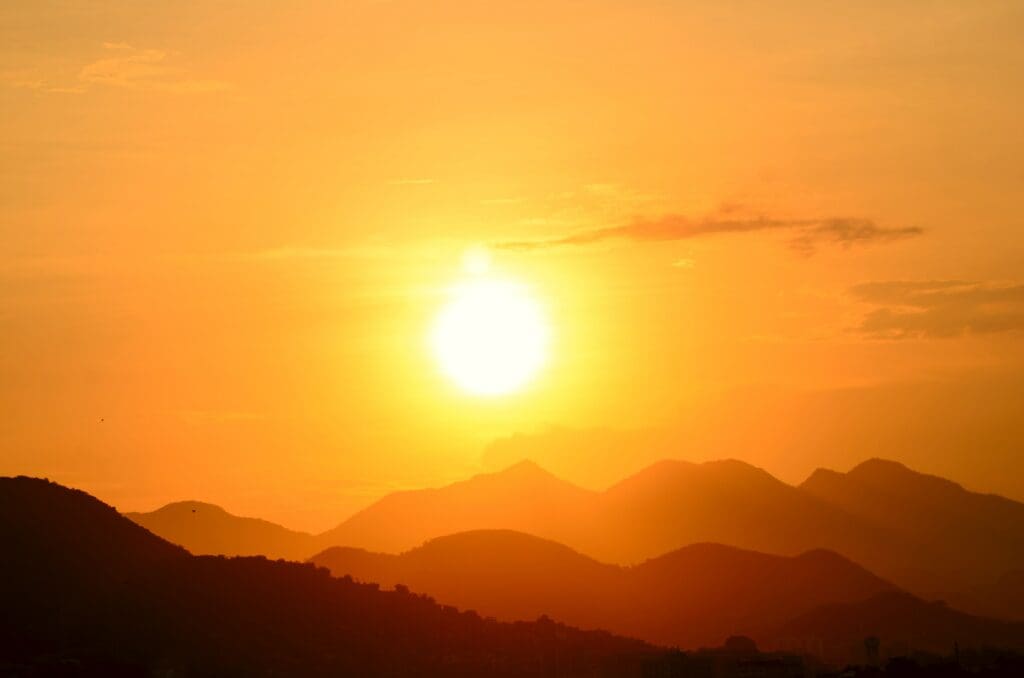 Sometimes the heat that comes with the summer is not always about the temperature.
Sometimes the heat in our lives rises to the pressure point or the stress level because…
the unexpected happens,
our circumstances change,
the rug gets pulled out from under us,
life comes crashing down,
hopes and dreams are shattered.
When the pressure is on, we need to keep an eye on our internal thermometer to gauge the heat caused by stress.
Just like a cup of cool water will replenish our body, God's word will refresh our soul, renew our mind, and restore our emotions. Remember, God doesn't always change our situation, but He will give us strength, hope, and encouragement so we can face each day. Reading scripture can be like a soothing balm to help us beat the heat that will inevitably come during any season of life. Redirecting our focus on God and His word, will help us to live above the stress and pressure of our circumstances.
I am constantly reminded that the issues, problems, and trials in life will constantly change, but God never changes. He is our anchor in the droughts and the storms, our lighthouse to guide us when we cannot see what lies ahead. Be encouraged and never lose hope, my friends.
These are some summer Bible reading tips that I enjoy. You might want to consider some of them.
Read a verse or a chapter out loud. You not only see the word, you also hear and say the word.
Memorize a particular scripture that is meaningful to you by repeating it over and over to yourself.
Personalize the verse by inserting your name. After all, God IS speaking to you!
Underline, date, and make notes in the margin when scripture speaks to you.
In a blank journal, write topical headings like hope, peace, contentment, etc. Write down verses you read that apply to each topic. Keep the journal with your Bible for easy reference and to add more as you discover a verse that fits your topics.
Write a "P" beside the scripture that is a promise from God and a "C" that is a command from God.
Read entire sections so you will not take anything out of context or misunderstand what you are reading.
Do a word study to understand what the word or phrase means.
Clip the verses below and post them on your refrigerator, mirror, in your car, or by your bedside. Add your own favorites to the list.
A Summer Reading List to Help You Beat the Heat
Jeremiah 29:12-13
Then you will call upon Me and come and pray to Me, and I will listen to you. And you will see Me and find Me when you search for Me with all your heart.
Lamentations 3:19-25
The Lord's loving kindnesses indeed never cease. For His compassions never fail. They are new every morning; great is Thy faithfulness. "The Lord is my portion," says my soul, "Therefore I have hope in Him." The Lord is good to those who wait for Him, to the person who seeks Him.
I Peter 5:10
And after you have suffered for a little while, the God of all grace, who called you to His eternal glory in Christ, will Himself perfect, confirm, strengthen and establish you.
John 14:27
Peace I leave with you; My peace I give to you; not as the world gives, do I give to you. Let not your heart be troubled, nor let it be fearful.
Isaiah 40: 28-31
…Yet those who wait for the Lord will gain new strength. They will mount up with wings like eagles. They will run and not get tired. They will walk and not become weary.
Isaiah 41:10
Do not fear, for I am with you; do not anxiously look about you, for I am your God. I will strengthen you, surely I will help you, surely I will uphold you with my righteous right hand.
Psalm 37:3-5
Trust in the Lord, and do good; dwell in the land and cultivate faithfulness. Delight yourself in the Lord, and He will give you the desires of your heart. Commit your way to the Lord, trust also in Him and He will do it.
Joshua 1:9
….Be strong and courageous! Do not tremble or be dismayed, for the Lord your God is with you wherever you go.
Romans 15:13
Now may the God of hope fill you with all joy and peace.
Psalm 119:28
My soul weeps because of grief; strengthen me according to Thy word.
Proverbs 3:26
For the Lord will be your confidence and will keep your foot from being caught.
Colossians 3:2
Set your mind on the things above, not on the things that are on earth.
Philippians 4:11
For I have learned to be content in whatever circumstances I am.
Ephesians 3:20-21
Now to Him who is able to do exceeding abundantly beyond all that we ask or think, according to the power that works within us, to Him be the glory.
God, make yourself known to me through your word. Let me feel your presence as I go through a very difficult and hard summer. I am in a very dry and hard place in my life right now. Refresh, replenish, restore, and renew me. Amen