5 Things to Remember When You Don't Know What To Do Next
There have been seasons in my life when I absolutely did not know what to do next. I let fear of the unknown and confusion of the moment consume my thoughts.
What about you? Have circumstances or a situation paralyzed your thinking, your discernment, your decisions, or your choices?
When your life is overwhelming, hopes and dreams are shattered, promises are broken, love is lost, and plans are forgotten—what will you do? When your journey is long, the road is rough, and you've made too many wrong turns along the way, where will you go?
Over the years, I've learned to take my direction from Psalm 37.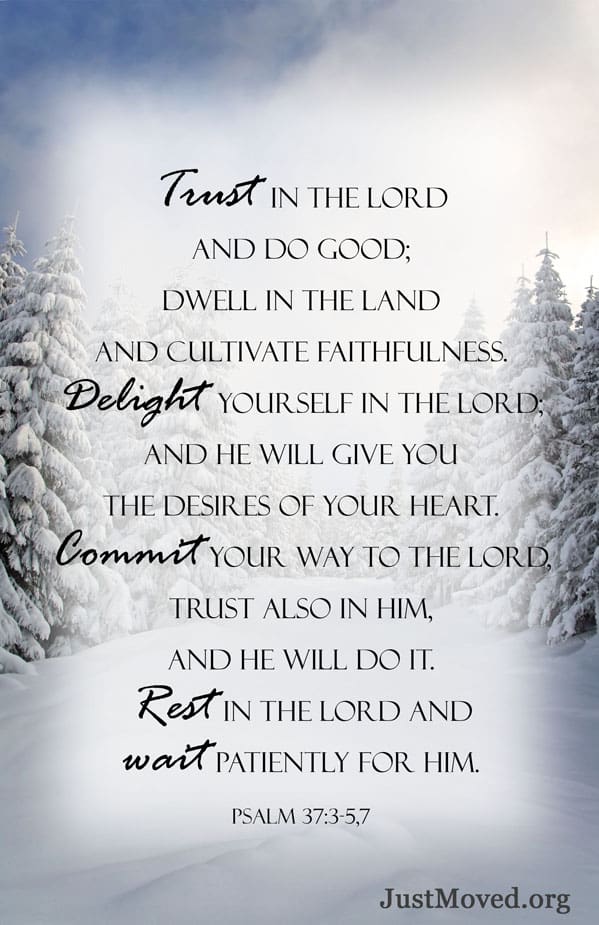 Trust in the Lord
Do you have a problem with trusting because your trust has been broken in the past? Listen up friends – you can believe what God says in the reality of His Word. He is totally and completely trustworthy.
God is not a trust-breaker, He's a trust-builder.
You can trust Him with your whole heart. He will not let go of your hand during the good times or the bad times. He'll walk with you through the valleys and climb with you to the mountain top. He will not fail you or forget you. And believe me, I know this for a fact.
The emphasis to trust is repeated in verses 4 and 5. I get the message, don't you? Let's repeat over and over again, "I will trust in the Lord. I will trust in the Lord."
Trust in the Lord with all your heart; do not depend on your own understanding. Hebrews 3:5
Delight in the Lord
How do you delight in the Lord's presence when you don't feel it? I discovered delight in the Lord by intentionally getting to know Him on a deeper, more intimate level. As I began to understand and know God and grasp His unconditional love for me, delight and joy began to fill my heart.
People, possessions, and circumstances will bring you temporary joy, pleasure, and delight.
People will disappoint you, possessions will come and go, circumstances will change—only Jesus will satisfy the longing and emptiness in your heart.
Your words are what sustain me. They bring me great joy and are my heart's delight… Jeremiah 15:16
Commit your way to the Lord
To commit to the Lord means entrusting everything–our lives, families, jobs, possessions–to Him, knowing He will work out what is best for us.
Sometimes it's just hard for me to let go and commit everything to God. I want to commit everything to my way, with my plan, the way I think it should be.
But God's plan is so much better than mine and I trust Him more than I do myself. God guides me with His word, directs me with His promises, and leads me with His instructions. He's a lot better at caring for us than we are.
Into your hands I commit my spirit; redeem me, O Lord, the God of truth. Psalm 31:5
Rest in the Lord
Are you overwhelmed, weary, and worn-out? I can easily hit two out of three of those feelings on any given day.
On those days, I've learned to run to the arms of Jesus. He always provides the comfort and care that I need. Lean in to Him. Lean on Him.
Pull away from all that consumes you. Let your mind dwell on Him and in His word. Be still and quietly reflect on God's goodness and your gratitude. Rest and abide in Him.
To abide is to "live with" or to remain in one place with someone. Jesus is available anywhere, or anytime, to be with us. I'll meet you there with Him and we'll rest together.
Come to Me, all who are weary and heavy-laden, and I will give you rest. Matthew 11:28
*Wait on the Lord
Are you waiting on life to change, or an answer to come? It's hard, isn't it?
We don't always understand why we have to wait so long for all the pieces of life to come together again. It's during the waiting, during the space between now and then, that much is learned. When I am in God's waiting room, He teaches me about trust, patience, and prayer. I always tried to figure everything out myself, but I would only become anxious and worried.
While you are waiting, replace worry with worship. Listen to praise music and let it soothe your soul. Replace anxious thoughts with abiding. Take a deep breath and abide in God–trusting Him in all things–being patient for His timing and praying faithfully.
I waited patiently for the Lord, and He inclined to me and heard my cry. He brought me up out of the pit of destruction, out of the miry clay, and He set my feet upon a rock making my footsteps firm…. Psalm 40:1-3
When you don't know what to do next, consider this: You might be looking for the answers in all the wrong places and God has been there right beside you all along, just waiting for you to come to Him.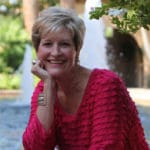 *Read more about waiting in our latest issue of Bloom.